The global semiconductor shortage that has plagued the supply chain for the past two years is threatening to affect advanced chips for next-generation smartphones as well as impacting the data centers critical to powering their apps. High-performance chips with tiny transistors had to a large extent sidestepped the scarcities that impacted the auto industry, appliances and basic consumer electronics. Now everything from production volume to manufacturing equipment has analysts worried about whether the world's top smart chip manufacturers — TSMC and Samsung Electronics — will be able to keep up with customer demand.
"Chip-manufacturing equipment is increasingly arriving later than expected, and lead times on new orders have stretched to in some cases two or three years," reports The Wall Street Journal with regard to TSMC. As a result, some TSMC customers have reportedly "received warnings that the company might not be able to increase production next year and in 2024 as quickly as hoped."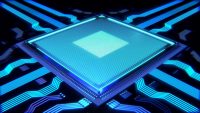 ASML Holding NV, which manufactures essential machinery required to manufacture the world's most advanced chips, indicates demand for the company's products is outpacing its ability to fulfill orders. The company has been addressing the problem by helping customers "get more output from existing tooling and other measures," WSJ notes.
Samsung also had its share of challenges, including "delays in ramping up yields of its 4-nm processes," WSJ writes, quoting Samsung foundry business executive vice president Kang Moon-soo as telling analysts last month that the company is "back on the expected yield improvement curve" and any further market concerns are unfounded.
"Samsung has said that it is on schedule to start mass production of the world's first 3-nm chips using a novel transistor architecture by this month," WSJ reports, citing Qualcomm and Nvidia as reliant on Samsung's advanced chip manufacturing.
Meanwhile, The New York Times reports that a "group of well-connected billionaires" has joined forces to form America's Frontier Fund, designed to help the U.S. government develop more stateside advanced semiconductor production.
"Eric Schmidt, the former chief executive of Google and a longtime Democratic donor, has joined Peter Thiel, a co-founder of PayPal and a vocal Trump supporter, to back an unusual nonprofit venture capital fund to invest in chipmaking across the country," NYT writes, listing among them former defense secretary Ashton Carter and former national security adviser H.R. McMaster.
"The billionaires aren't simply funding the effort themselves" but have "met with lawmakers in Congress hoping that U.S. taxpayers will help foot the bill," NYT says, pegging the ask at $1 billion.
Topics:
America's Frontier Fund
,
App
,
Ashton Carter
,
ASML
,
Automotive
,
Chip
,
Congress
,
Data Center
,
Donald Trump
,
Eric Schmidt
,
Google
,
H.R. McMaster
,
International Business Strategies
,
Kang Moon-soo
,
Manufacturing
,
Nvidia
,
PayPal
,
Peter Thiel
,
Qualcomm
,
Samsung Electronics
,
Smartphone
,
Supply Chain
,
TSMC