As a standalone app for iOS and Android, Peel has been working toward becoming the next-generation TV remote control. The second screen remote control app allows users to discover and access TV shows and movies from their tablets and phones. Due largely to recent partnerships with mobile device manufacturers, Peel has been gaining momentum, growing from 1 million registered users in Q1 of 2012 to nearly 26 million registered users today.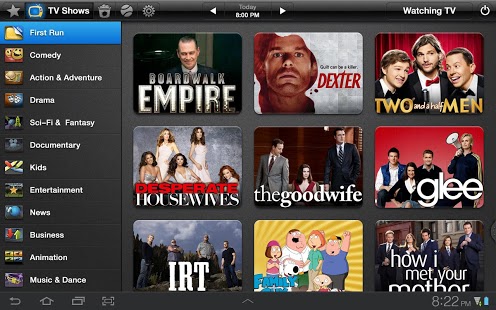 Peel claims to be the "world's largest tune-in platform for TV." According to the Mountain View, California-based company: "The Peel products serve customers in 200+ countries worldwide. By 2014 Peel expects to be powering about 30 percent of TV tune-ins in the U.S. and 20 percent of TV tune-ins worldwide."
"Key to its recent growth have been partnerships with Samsung and HTC," reports GigaOM. "Both companies have been incorporating IR blasters into some of their devices, allowing consumers to directly control their living room TV from their phone or tablet through a bundled Peel app."
Peel's user base has more than quadrupled over the past eight months. More than half of the Android phones sold in the U.S. now come with the app pre-loaded. According to the company, Peel now sees in excess of 300 million tune-ins per month.
Looking to expand its relationships, the company is in product development with three additional mobile device makers, explains Bala Krishnan, Peel's co-founder and chief product officer. Krishnan also sees Peel as "a revenue-generating company."
"Peel already has deals with content companies to serve up paid recommendations, and it's also monetizing movie trailers and other preview clips that can be viewed within the app through ads and marketing relationships," notes GigaOM.