Entertainment navigation company TMS and OTT middleware provider aioTV have announced an agreement that will bring TMS' On Entertainment metadata to aioTV to help deliver enhanced functions to cable operator customers. The metadata will enable advanced search and discovery of aggregated live television, video-on-demand and online video in the multi-screen interfaces that aioTV creates for cable providers. The platform will be demonstrated at the National Cable Television Cooperative Conference this week.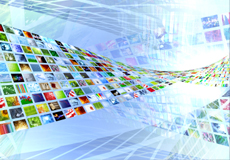 "The mission of aioTV is to help cable operators like those belonging to the NCTC deliver on their OTT video strategies," said Mike Earle, CEO of aioTV. "Advanced search and discovery of content is a critical component and the use of industry-leading TMS data enables us to offer our global customers this must-have functionality."
"Discoverability of live TV, VOD and online video content within aioTV UIs will be enabled by industry-standard TMS Unique IDs which synchronize entertainment assets across multiple datasets," explains the press release, noting that aioTV will use TMS' metadata for Europe and Latin America.
According to the release: "TMS data reaches millions of consumers in 40 countries through clients including Microsoft, Yahoo!, TiVo, Time Warner Cable, Verizon FiOS TV, IMDb, Virgin Media UK, Com Hem, DirecTV Latin America and Cablevision Mexico. In addition, this comprehensive metadata is used extensively for media measurement and analysis."
Topics:
Advanced
,
Agreement
,
aioTV
,
Analysis
,
Cable
,
Cablevision
,
Content
,
Data
,
Deal
,
Deliver
,
DirecTV
,
Discovery
,
Entertainment
,
Europe
,
Florida
,
ID
,
Interface
,
Latin America
,
Live
,
Measurement
,
Metadata
,
Microsoft
,
Middleware
,
Multiscreen
,
Navigation
,
NCTC
,
on
,
Online
,
Operator
,
OTT
,
Over
,
Provider
,
Search
,
Stream
,
Tampa
,
Television
,
TiVo
,
TMS
,
TV
,
TWC
,
UI
,
Unique ID
,
Verizon
,
Video
,
VOD
,
Yahoo