Ted Sarandos, chief content officer for Netflix, has met with some criticism for not playing by traditional media development and distribution rules, but has remained unapologetic as Netflix has emerged as one of the most attractive buyers of original programming. In an interview for the May 31 issue of The Hollywood Reporter magazine, Sarandos discusses the future of online streaming and his disdain for the existing TV model.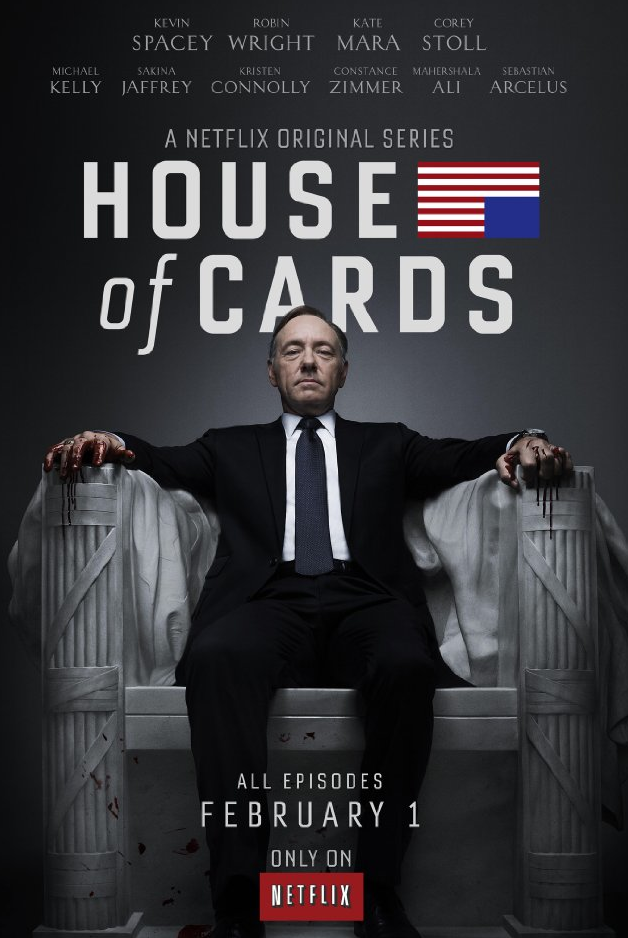 Sarandos "is aware that his disinterest in playing by the industry's rules — instead throwing his shows online all at once, bypassing the traditional development process and refusing to release ratings information — has irked some, but he has no plans to apologize, much less curb his agenda," writes Lacey Rose for The Hollywood Reporter.
"I have a deep respect for the fundamentals of television, the traditions of it even, but I don't have any reverence for it," said Sarandos, 48, during the interview in Beverly Hills.
The success of "House of Cards" has led some to suggest that Netflix could fend off other streaming players such as Amazon and Hulu, while becoming a potential rival to cable outlets HBO and Showtime. "In the quarter that 'House of Cards' premiered, Netflix's subscriber base jumped more than 2 million to 29.2 million domestic streamers (36 million members worldwide), bigger than HBO's reported 28.7 million subs," explains Rose.
Netflix horror series "Hemlock Grove" launched in April to significant numbers, and on Sunday Netflix will debut the reboot of the Fox comedy "Arrested Development." Also on deck are series such as Jenji Kohan's "Orange Is the New Black," Ricky Gervais's "Derek," and "Sense8" from the Wachowski siblings.
Sarandos on breaking the traditional model for renewing or canceling series: "It's very difficult to sustain a show beyond three years. Characters start to fall apart, and your writers turn over. Some of the other conventions that I'm happy to dismiss: How long does the episode have to be? And how many episodes does the season have to be? Because of the constraints of the business outside of Netflix, they have followed the same form — 13 one-hour episodes — but with 'Arrested Development,' the running times of the shows are not rigidly 22 minutes, and there's a 15-episode season."
On analyzing viewer data: "Sometimes it's explicit ratings: I watch this, then I rated it five stars because I loved it. Then there are implicit ratings: Even if somebody who watches 13 hours of a show in 24 hours doesn't rate it, we've got a pretty good sense of how they felt. Or if they watch 20 minutes of the first episode and never came back, they don't have to rate it zero for us to know they're not interested. But it's the overlaps that really matter. With 'House of Cards,' it was identifying not just somebody who saw 'The Social Network' or liked David Fincher but trying to figure out what everybody who liked 'Benjamin Button,' 'Seven,' 'Fight Club' and 'Social Network' have in common."
On Netflix's place in the Hollywood ecosystem: "There's no question when we launched our series 13 episodes at a time that the one thing that everybody agreed on in this town was that it was insane. I got a call from every network executive I knew who said: 'Don't be crazy. You've got this huge investment, drag it out. Make 'em come back every week, and you could launch new things off of them.' It just sounded to me like the same kind of managed dissatisfaction that is the entire entertainment business. I believe there's a bigger business in customer satisfaction than managing business satisfaction."
On Phase 2 of Netflix original programming: "It's feasible that we would double the load that we did this year [with eight new shows]. People's tastes are wildly diverse, and I want to be able to appeal to all of those tastes and across demos. 'Hemlock Grove' is totally different from 'House of Cards.' 'Orange Is the New Black' is a very different show. I think we can support a lot of specific tastes."
Topics:
Amazon
,
Arrested Development
,
Cable
,
Distribution
,
FOX
,
HBO
,
Hemlock Grove
,
Hollywood
,
House of Cards
,
Hulu
,
Model
,
Netflix
,
Sarandos
,
Showtime
,
Stream
,
Streaming
,
Subscribe
,
Subscription
,
Ted Sarandos
,
Television
,
TV
,
Video