The ongoing coronavirus pandemic has changed the holiday season in ways big and small. Macy's Thanksgiving Day Parade is still on, but without spectators, just a sign of the times for the merchant evolving to a primary digital presence. Last month, two Macy's stores, in Delaware and Colorado, became fulfillment centers rather than places to shop. Other retailers, among them Ralph Lauren, Gap and Clarins Group, are opening virtual stores that create a consumer experience; some are slated to stay online for months after Christmas.
The New York Times reports that Macy's chief executive Jeff Gennette said the "dark stores" are "part of an experiment as the company responds to customers buying more online and demanding ever-faster shipping for free."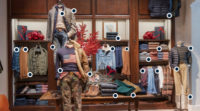 E-commerce has been moving into the mainstream for some time prior to COVID-19, but Macy's move "reflects how retailers are succumbing to the dominance of e-commerce and scrambling to salvage increasingly irrelevant physical shopping space." "COVID has pulled forward five years of fallout into an 18-month period," said Green Street senior analyst Vince Tibone.
Walmart just revealed that its e-commerce sales jumped 79 percent in Q3; Target reported a surge of 155 percent in its most recent quarter; and Amazon sales jumped 37 percent with profits up almost 200 percent in its recent quarter. "We think these new customer behaviors will largely persist," said Walmart chief executive Doug McMillon.
Forrester Research states that "across the industry, online sales are expected to increase at their fastest rate in 12 years, accounting for 20 percent of all retail purchases this year … up from 16 percent in 2019." Meanwhile, according to CoStar Group, brick-and-mortar store closings reached 10,991 in 2020. In Manhattan, CBRE reported that "the number of retail leases signed or renewed dropped 31 percent in the third quarter from a year ago and rents fell 13 percent in the major shopping corridors."
The Wall Street Journal reports that, due to COVID-19, "the National Retail Federation delayed its annual holiday forecast for the first time in decades, releasing it in late November as opposed to its usual early October reveal." An Adobe report stated that, "e-commerce sales are slated to increase 33 percent this year, with consumers expected to spend $189 billion."
Although digital stores — and digital VR shopping experiences — aren't new, this year retailers are creating more innovative online stores. Ralph Lauren's virtual store, for example (pictured above), "lets consumers browse an online rendering of an actual store in Beverly Hills, re-created down to the music that consumers would hear there … a way to introduce new customers to the company's retail experience," according to chief innovation and branding officer David Lauren.
"When COVID-19 is done, we expect to see a very big increase of traffic into our stores, higher than it's ever been and we're going to stoke that fire with experiences like this," he added.
Bain & Co. partner Mikey Vu said, "not every virtual store will succeed." "As more companies test the concept, they'll need to better personalize the experience for visitors, make it easier to discover products and make it a fun experience," he said. "If more virtual retailers can hit more elements of that, that is the possible path to success here."
Related:
Shopify Sees 'Paradigm Shift' as Black Friday Approaches, Bloomberg, 11/20/20
Topics:
Adobe
,
Amazon
,
Bain & Co.
,
CBRE Group
,
Christmas
,
Clarins Group
,
CoStar Group
,
COVID-19
,
David Lauren
,
Doug McMillon
,
E-Commerce
,
Forrester Research
,
Gap
,
Green Street
,
Holiday Shopping
,
Jeff Gennette
,
Macy's
,
Mikey Vu
,
NRF
,
Online Store
,
Ralph Lauren
,
Target
,
Thanksgiving
,
Vince Tibone
,
Virtual Reality
,
Virtual Store
,
Walmart