To help businesses hold paid digital events during the COVID-19 pandemic, Apple stated that companies offering virtual events or digital classes via iPhone apps won't have to pay the 30 percent commission fee ordinarily applied to App Store in-app purchases. This concession will extend through the end of June 2021. Apple will also reduce its commission for smaller developers. Meanwhile, Epic Games, which with other developers has been fighting Apple over its in-app commission fee, now has an ally in Nvidia. The GPU and gaming company is testing its GeForce NOW gaming platform on Apple's iOS mobile operating system.
CNBC reports that, according to Apple's developer blog, the original deadline for deferring of "in-app purchase in accordance with App Store Review guideline 3.1.1" was set to expire in December 2020 and has now been extended for six months. CNBC calls the action an "olive branch from Apple to critics of the App Store, which say the iPhone giant's control over the platform and fees are anticompetitive."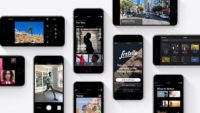 Regulators are also scrutinizing Apple's App Store policies for antitrust issues. In that vein, Apple also plans to cut its commission to 15 percent for app developers making less than $1 million on its platforms.
In July, Apple stated that only one-to-one classes through an iPhone app could be billed directly but group virtual classes were required to use App Store payments and pay the 30 percent commission. In a July hearing at the House Judiciary Committee, chair Jerry Nadler asked about policies for virtual events and classes. Chief executive Tim Cook replied, "I believe the cases that you're talking about are cases where something has moved to a digital service, which technically does need to go through our commission model."
The Wall Street Journal reports Nvidia's GeForce platform that runs on Apple iOS "lets people play games through their Safari browsers, rather than through apps." Although "hundreds of games" are now available, Epic's "Fortnite" is not yet one of them. Apple and Google both removed the game from their app stores when Epic added an "unapproved payment system … that circumvented the 30 percent commission they collect on in-app purchases."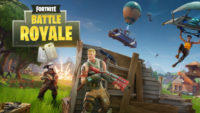 With Nvidia's GeForce Now's Safari option, "subscribers can stream games directly over the Internet from the Apple browser on iOS devices," although they will be limited since "platform restraints" don't support keyboard and mouse-only games. Cloud-based gaming is still new and "poses challenges for companies to execute smoothly, as games need to support multiple players with minimal delay regardless of their location."
Nvidia said "Fortnite" will soon be available via its GeForce Now platform; the company also added to Google's Chrome browsers and Chromebooks. GeForce Now currently "has grown to more than five million free and paid subscribers who can access more than 750 games."
With regard to the "long relationship" between Apple and Nvidia, WSJ notes that it will change if Nvidia gets regulatory approval to purchase British chip maker Arm Holdings; Apple uses Arm-based chips in its smartphones and laptops.
Related:
Nvidia Is Bringing Fortnite Back to iOS with New Cloud Gaming Web App, The Verge, 11/19/20
Topics:
Anticompetition
,
Antitrust
,
Apple
,
Apps
,
ARM Holdings
,
Chrome
,
Chromebooks
,
Cloud
,
Coronavirus
,
COVID-19
,
Developers
,
Epic Games
,
Fortnite
,
GeForce NOW
,
Google
,
House Judiciary Committee
,
In-App Purchases
,
iOS
,
iPhone
,
Jerry Nadler
,
Mobile
,
Nvidia
,
Safari
,
Streaming
,
Tim Cook
,
Virtual Events