At The Reel Thing, an annual conference at the Academy's Linwood Dunn Theater in Hollywood on "current thinking and most advanced practical examples of progress in the field of preservation, restoration and media conservation," Prime Focus Technologies executive director of cloud media services Anthony Matt and HBO director of remastering and alternate versions Laurel Warbrick described the results of their testing of 10K scans vs. 4K scans of 35mm film. Fittingly, they titled their presentation "The Burden of 10K Dreams."
Warbrick explained that the project's roots grew out of discussions at HBO reviewing its preservation and remastering policies, and an initial 2012/2013 test of 2K vs. 4K scans of "The Tuskegee Airmen." Years later, Matt, who took part in those initial tests, recounted a conversation with the chief executive of a scanning company who stated that the scanning of film had reached a plateau at 4K.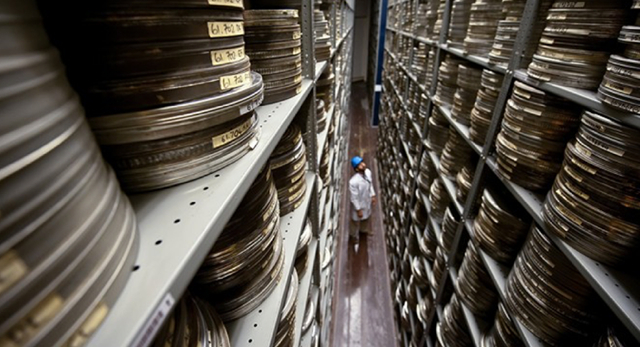 "Then, at NAB, the Lasergraphics 10K Director came out and there were all these 8K demonstrations, such as Sony's 8K scalable monitor," he recalled. "I wondered what 35mm had to offer for this huge display format. There was also 8K original material that got me wondering if there is more resolution than we can see."
For the test, they scanned the OCN (original camera negative) at triple flash HDR at 10240×7680 DPX 16 bits with no sharpening. The "burden of 10K" became evident in the numbers: each frame was 472mb; the data stream was 11.3Gb per second; and it used four 1TB drives connected to the scanner host PC to scan at .8 seconds per frame. One full reel took 16 hours to scan to 13.5TB that required three LTO7 tapes to store.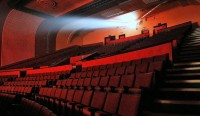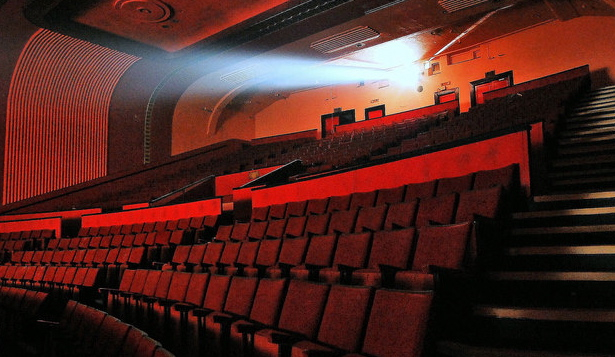 The results, said Matt, were that, "at full frame, viewing on a 4K 55-inch monitor, there was not significant visible difference in resolution between the 4K and 10K scans." "Because there wasn't much of a wow factor, I wanted to see if I could pull more detail out of the images," he said. He turned to Lowry Digital to apply its temporal enhancements to both 10K test clips.
"This was the most encouraging, because we could see high frequency details when we over-scanned," he said, pointing to the extra glint in a close-up shot of a woman's pearl necklace.
"This film test illustrates that there is slightly more resolution in the film than a standard 4K scan can provide," Matt concluded, adding that a 1995 35mm film such as "The Tuskegee Airmen" would definitely benefit from an over-scan at 5K or 6K. He also added the importance of extra high resolution scanning for preservationists. "If a film is in an advanced state of deterioration, high res scanning would be its last hope for preservation," he said. "Over-scanning might create more options for tools for the future."
"The notion that we should stop developing film scanners is kind of silly," he concluded. "There are billions of feet of film out there and film scanning isn't dead. There's a future to pushing further with tools like higher scans and temporal averaging of pixels."
Topics:
10K
,
2K
,
35mm
,
4K
,
Academy
,
AMPAS
,
Anthony Matt
,
DPX
,
Film
,
Film Scanners
,
HBO
,
HDR
,
Lasergraphics
,
Laurel Warbrick
,
Linwood Dunn Theater
,
Lowry Digital
,
Movie
,
OCN
,
Preservation
,
Prime Focus Technologies
,
Remastering
,
Resolution
,
Scanning
,
Sony
,
The Academy
,
The Reel Thing
,
The Tuskegee Airmen