Apple only gave reviewers 24 hours to test out the iPhone X, so the reviews aren't in-depth — but most of them are thumbs-up for the Silicon Valley company's most expensive iPhone ever. Apple has positioned the iPhone X (pronounced "ten") as its most cutting edge phone, with an almost full edge-to-edge 5.8-inch screen, no physical home button and new Face ID facial recognition to unlock it. The phone, which will be in stores on November 3, is priced at $999 for 64 gigabytes of storage and $1,149 for 256 gigabytes.
Variety reports that the iPhone X runs on iOS 11, the same as other recent iPhones. The Verge's Nilay Patel dubbed it as "clearly the best iPhone ever made." "It's thin, it's powerful, it has ambitious ideas about what cameras on phones can be used for, and it pushes the design language of phones into a strange new place," he wrote.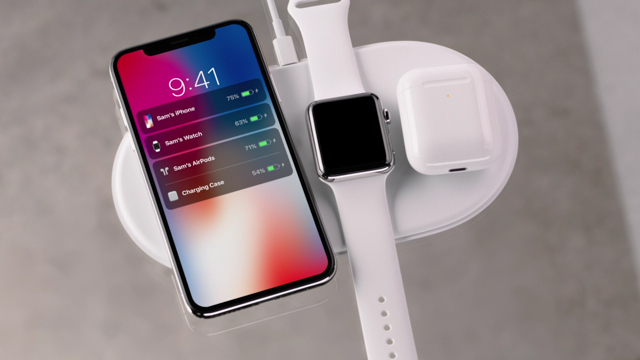 TechCrunch's Matthew Panzarino, who tested the phone on a trip to Disneyland, cited the notch at the top of the screen (which includes the front-facing camera and sensors) as one of the iPhone X's "rough edges," and noted "some color issues" at "extreme viewing angles." But he also said it's "like using the future of smartphones, today."
USA Today's Edward Baig agreed with Panzarino that the notch was "a bit distracting, especially when viewing a web page in widescreen mode," but he praised the "beautiful" screen. Mashable's Lance Ulanoff said that, "the iPhone X rear dual camera is the best camera I've used on a smartphone," and lauded the screen, saying, "you have never seen such bright, touchable colors or inky blacks … nor have you ever seen an iPhone screen hug the virtually bezel-less edge and corners of a device the way the iPhone X does."
The facial recognition feature, Face ID, brought some mixed reviews. Patel said it was "inconsistent in certain lighting conditions," but Baig said Face ID "worked even in the dark, using infrared sensors," and recognized him even when he "wore a funky hat, sunglasses or both simultaneously."
The Wall Street Journal reports that, "according to Apple, the chances that a random person could look at your iPhone X and unlock it is one in a million, but the chances are a lot greater for identical twins or similar-looking siblings." WSJ tested this out with "adorable 8-year-old identical triplets," and found that, once one of the triplets registered his face, both his brothers were able to unlock the phone.
Apple says that children under 13, whose facial features "develop and change faster than an adult's," may "change the probability." Indeed, WSJ did the test with adult fraternal twins, neither of whom fooled Face ID. Users also have the option of relying on a passcode rather than Face ID.
Finally, Wired tech journalist Steven Levy enthused over iPhone X's potential in "yet-to-be-developed apps that take advantage of its AR, facial recognition and high-resolution cameras." "Those who shell out the cash for this device will enjoy their screen and battery life today," he wrote. "But the real payoff of the iPhone X might come when we figure out what it can do tomorrow."
Topics:
Apple
,
Augmented Reality
,
Battery Life
,
Camera
,
Disneyland
,
Edward Baig
,
Face ID
,
Facial Recognition
,
Front Camera
,
High Resolution
,
Infrared Sensor
,
iOS 11
,
iPhone
,
iPhone X
,
Lance Ulanoff
,
Mashable
,
Matthew Panzarino
,
Mobile
,
Nilay Patel
,
Rear Camera
,
Sensor
,
Silicon Valley
,
Smartphone
,
Steven Levy
,
TechCrunch
,
The Verge
,
USA Today
,
Wired