Led by tech titans Facebook and Microsoft, more than 30 tech companies have signed a Cybersecurity Tech Accord as part of their efforts to protect customers from cyberattacks and "the misuse of their technology." According to the agreement, tech companies pledge not to assist governments that initiate attacks against "innocent civilians and enterprises." Among the signatories are companies that power Internet technology and information infrastructure, including Cisco, Cloudflare, Dell, HP, LinkedIn, Nielsen, Nokia, Oracle, Symantec and VMware.
Additional signatories of the Cybersecurity Tech Accord include ABB, ARM, Avast, Bitdefender, BT, CA Technologies, DataStax, DocuSign, Fastly, FireEye, F-Secure, GitHub, Guardtime, HPE, Intuit, Juniper Networks, RSA, SAP, Stripe, Telefónica, Tenable and Trend Micro.
Amazon, Apple, Google and Twitter have not signed, but the Accord "remains open to consideration of new private sector signatories, large or small and regardless of sector."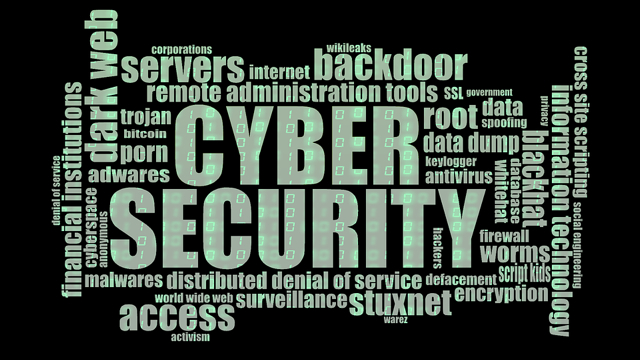 "The devastating attacks from the past year demonstrate that cybersecurity is not just about what any single company can do but also about what we can all do together," said Microsoft president Brad Smith. "This tech sector accord will help us take a principled path towards more effective steps to work together and defend customers around the world."
According to the press release, "The companies will do more to empower developers and the people and businesses that use their technology, helping them improve their capacity for protecting themselves. This may include joint work on new security practices and new features the companies can deploy in their individual products and services."
The Accord's tenets "commit the companies to providing stronger defenses against cyberattacks while also helping to 'empower' developers, customers, and businesses to protect themselves," explains VentureBeat. "The most interesting vow within the pledge, however, is the 'no offense' clause, which states: The companies will not help governments launch cyberattacks and will protect against tampering or exploitation of their products and services through every stage of technology development, design and distribution."
"The impetus for the effort came largely from Mr. Smith, who has been arguing for several years that the world needs a 'digital Geneva Convention' that sets norms of behavior for cyberspace just as the Geneva Conventions set rules for the conduct of war in the physical world," The New York Times reports. "Although there was some progress in setting basic norms of behavior in cyberspace through a United Nations-organized group of experts several years ago, the movement has since faltered."
Tech Accord participants plan to meet during the RSA Conference in San Francisco this week.
Topics:
ABB
,
ARM
,
Avast
,
Bitdefender
,
Brad Smith
,
BT
,
CA Technologies
,
Cisco
,
Cloudflare
,
Cybersecurity
,
Cybersecurity Tech Accord
,
DataStax
,
Dell
,
DocuSign
,
F-Secure
,
Facebook
,
Fastly
,
FireEye
,
GitHub
,
Guardtime
,
HP
,
HPE
,
Internet
,
Intuit
,
Juniper Networks
,
LinkedIn
,
Microsoft
,
Nielsen
,
Nokia
,
Oracle
,
RSA
,
SAP
,
Stripe
,
Symantec
,
Telefónica
,
Tenable
,
Trend Micro
,
Twitter
,
United Nations
,
VMware