T-Mobile US is aiming to lure cord-cutters with a new TV service that costs as little as $10 per month. Next week, the No. 2 mobile carrier will offer three tiers of service: TVision Vibe, a bundle without sports channels for $10 per month; TVision Live, with local broadcast channels, sports channels and news brands such as CNN; and TVision Channels, a bundle with premium cable options like Showtime and Starz. T-Mobile customers will be able to access the service this Sunday, followed by Sprint customers later in November.
The Wall Street Journal reports that T-Mobile "plans to eventually provide the service to customers of other cellphone carriers." The company debuted its $50 Hub device, with remote control, to carry the service via a dongle, and the app is "also available on Amazon Fire TV, Apple TV and Google TV devices." To sweeten the deal, T-Mobile is offering one free year of Apple TV+ to those who sign up this year.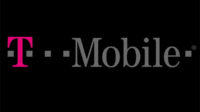 T-Mobile is making its TV move in an environment in which "many cable customers have dropped TV subscriptions from their bills, opting instead to buy broadband Internet service as a stand-alone item and sign up for a panoply of video services."
Since purchasing Layer3 TV for $325 million in 2018, T-Mobile "has spent the past two years piecing together the rights to carry enough traditional live TV channels to compete with its bigger cable-TV rivals." This year, "T-Mobile wrote down most of Layer3's value." In addition to live TV, T-Mobile "has offered its core base of cellphone customers … promotions [that] have bundled Netflix and the now-defunct Quibi service with customers' wireless bills."
"We're doing TVision to help our wireless customers out," said T-Mobile marketing chief Matt Staneff. "We're doing TVision to get a home Internet business going. That's the center of the bull's-eye."
Bloomberg reports that T-Mobile's "bundle of live TV packages is aimed at consumers outside cities and suburbs, where choices are limited … but [it] is late to a contest that includes on-demand services like Netflix and Disney+, live offerings such as Hulu and Sling TV, and options for both from other wireless companies." In addition to the $10 tier, T-Mobile's TVision will offer $50 and $60 tiers.
T-Mobile's first attempt to enter the pay-TV market offered 150+ channels for $100 per month and required a set-top box; existing customers will to be supported. The newer TVision service runs on Android TV software.
This market has become crowded and competitive but Accenture industry strategist Andy Walker suggests, "T-Mobile may see this as an opportune moment to attract TV customers with a lower-cost service and add them to their wireless customer base … Everyone already has as many cellphones as they need."
Topics:
Accenture
,
Amazon Fire TV
,
Android TV
,
Andy Walker
,
Apple TV
,
Apple TV Plus
,
CNN
,
Cord Cutter
,
Disney Plus
,
Google TV
,
Hulu
,
Layer3 TV
,
Live TV
,
Matt Staneff
,
Mobile
,
Netflix
,
Pay TV
,
Premium Cable
,
Quibi
,
Showtime
,
Sling TV
,
Sprint
,
Starz
,
T-Mobile
,
TVision
,
TVision Channels
,
TVision Live
,
TVision Vibe
,
Video