Advanced Micro Devices (AMD) agreed to pay $35 billion in stock to acquire Xilinx, which will enable it to diversify into chips for 5G wireless communications and automotive electronics. The company, which has some of the strongest sales in its 51-year history, has traditionally been Intel's rival for computer chips. With Xilnix, AMD could also provide components for data centers and compete with Nvidia in that space. The all-stock deal is still topped by Nvidia's plan to purchase UK chipmaker Arm for $40 billion.
The New York Times reports that AMD chief executive Lisa Su said Xilinx will help her company expand, giving it the cachet of "the industry's high-performance computing leader and partner of choice for the largest and most important technology companies in the world."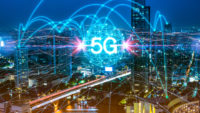 In the past, AMD was largely seen as competing with Intel chips via lower prices, but it "lately grabbed a lead over Intel in some key measures of computing performance." Meanwhile, Intel just reported a 29 percent slump in quarterly profits; AMD's stock rose 148 percent for the same quarter. Trading for about $2 a share five years ago, AMD's stock closed at $78.88 on Tuesday. The company's market value is currently almost $100 billion.
Xilinx, founded in 1984, specializes in field programmable gate arrays, which are chips that can be reconfigured for specific tasks and are popularly used in 5G base stations. The company was "one of the biggest chip companies hurt by trade limits on China's Huawei, a major maker of networking equipment and one of Xilinx's biggest customers," causing an 8 percent slump in revenue. But its gross margins are "much higher than AMD's, and the company continues to generate considerable cash." Its market value is about $28 billion.
Both AMD and Xilinx rely on Taiwan Semiconductor Manufacturing Company and other external manufacturing partners, and both have "pushed new technologies for creating new products from packaging multiple chips together." In 2006, AMD acquired ATI Technologies which put it into competition with Nvidia for GPUs, but also left the company in debt. The AMD-Xilinx deal is expected to be completed by the end of 2021.
CNBC reports that, under the terms of the deal, "Xilinx shareholders will receive about 1.7 shares of AMD common stock for each share of Xilinx common stock, valuing Xilinx at $143 per share, or about 24.8 percent higher than its $114.55 closing price on October 26." With the deal complete, "AMD shareholders will own about 74 percent of the combined firm, with Xilinx shareholders owning the remaining 26 percent."
Su will be chief executive of the combined company, with Victor Peng as president for the Xilinx business "and strategic growth initiatives." Both companies said that, "the transaction was intended to be a tax-free reorganization for U.S. federal income tax purposes."
Related:
AMD, Nvidia Chip Away at Intel's Semiconductor Dominance, The Wall Street Journal, 10/28/20
Topics:
5G
,
Advanced Micro Devices
,
AMD
,
ARM
,
ATI Technologies
,
Automotive
,
China
,
Field Programmable Gate Arrays
,
FPGA
,
GPU
,
Huawei
,
Income Tax
,
Intel
,
Lisa Su
,
Mobile
,
Nvidia
,
PC
,
Semiconductor
,
Shareholder
,
Taxes
,
TSMC
,
Victor Peng
,
Wireless
,
Xilinx