Five months ago, T-Mobile debuted its TVision streaming service. Now, the company explains that its three live channel bundles — Live, Live Plus and Live Zone — will end April 29th. That's due to its new partnership with Google and YouTube, in which YouTube TV will "now fill the role of its live TV solution." Customers who subscribed to one of the TVision Live packages will get one free month of YouTube TV, and all T-Mobile subscribers can save $10 on the YouTube TV monthly rate of $64.99 and get three free months of YouTube Premium.
The Verge reports that T-Mobile is "teaming up with a company that has been in this game longer and is already familiar with everything it takes to make streaming, watch-anywhere TV work." It notes that this tacit admission runs counter to T-Mobile chief executive Mike Sievert's boast that, "just like we changed wireless for good, now we're gonna change TV for good."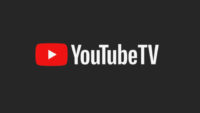 T-Mobile called TVision Live "a total game-changer for anyone who wants live news and sports." TVision Live started at $40 per month, with "Live Plus and Live Zone each increasing by another $10."
Unknown is the fate of the $10 per month TVision Vibe, a "service that provides on-demand access (but not live streams) to shows from AMC, Discovery, MTV, and other networks" as well as TVision Channels that "lets customers aggregate their subscriptions from Showtime, Starz, and Epix."
What will remain is the TVision Hub 4K streaming dongle, although The Verge notes that, "it sounds like YouTube TV will now get a prominent spot on that device." It also opines that T-Mobile's decision "is probably the right one … [as] YouTube TV remains the streaming TV service to beat."
Elsewhere, The Verge reports that, as part of T-Mobile's new partnership, it will "showcase a suite of Google's services on Android phones sold on the carrier's network," including official support for Google's Android Messages (with RCS) app on all of T-Mobile's Android phones, Google's YouTube TV, Google One as the default backup service and "expanding support and sales of Google hardware like the Pixel."
According to T-Mobile and Google, the former has "the most Android smartphone customers in the U.S." Google wins by adding another U.S. carrier besides Verizon to promote its Pixel phones.
With regard to messaging, "Samsung phones on T-Mobile will use Android Messages as the default in the future, as will every other Android phone T-Mobile sells," a change that will take place by end of 2021. Google also reported that it is beta testing secure end-to-end encryption for RCS on Android Messages that will continue throughout 2021.
The Verge points out that, "RCS is currently only supported inside Android Messages, so T-Mobile's decision to make it the standard will mean that more people will have it made available to them." Google and T-Mobile also revealed they plan to "build a messaging business together … a reference to RCS's ability to be used for business chat — just as you can with iMessage or WhatsApp for some businesses."
Related:
T-Mobile to Scale Back TV-Service Plans, The Wall Street Journal, 3/29/21
Topics:
4K
,
AMC
,
Android
,
Android Messages
,
Discovery
,
Dongle
,
EPIX
,
Google
,
Google One
,
Google Pixel
,
iMessage
,
Live Streaming
,
Mike Sievert
,
MTV
,
RCS
,
Samsung
,
Showtime
,
Starz
,
Streaming
,
T-Mobile
,
TVision
,
TVision Channels
,
TVision Hub
,
TVision Live
,
TVision Vibe
,
Verizon
,
WhatsApp
,
YouTube
,
YouTube Premium
,
YouTube TV