Verizon Media Group has three million subscribers across its Yahoo-related products such as Yahoo Fantasy and Yahoo Finance. In the future, explained Verizon Media head of consumer Joanna Lambert, the company's media products will all be rebranded under the Yahoo rubric and reside in a subscription hub dubbed Yahoo Plus. Lambert said its non-Yahoo brands will, over time, also be centralized around Yahoo. For example, RYOT has already been rebranded Yahoo Ryot Lab and the women's media brand MAKERS will be known as MAKERS by Yahoo.
Axios reports that, "other media outlets, like TechCrunch, Autoblog and Engadget have not yet been renamed or rebranded. Those niche brands are now integrated across the Yahoo ecosystem in relevant categories." The MAKERS by Yahoo brand is "part of Yahoo Life, Autoblog is part of Yahoo Autos, and Engadget and TechCrunch are part of Yahoo News and Yahoo Finance. A Yahoo Tech category is on its way."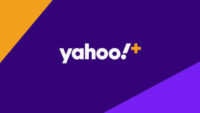 Among the Yahoo Plus subscriptions, some of which are already offered in beta, are Yahoo Fantasy Plus for research tools, trade insights for Fantasy games; Yahoo Finance Plus, formerly Finance Premium, which will offer tiers for retail investors (Plus Lite) and seasoned traders (Plus Essentials); Yahoo Mail Plus for ad-free email and customization features;  Yahoo Plus Protect for device protection and tech support plans in partnership with device insurance company Asurion; and TechCrunch's ExtraCrunch "members-only community with paid access to investor surveys, market analysis, and expert interviews."
Yahoo is also trying out Tastemakers, which gives users free access to premium features, as a way to lure subscribers. All Yahoo-branded products are currently offered as separate subscriptions although the company "may consider" bundling in the future. But subscribers will get "deeper discounts" for each additional Yahoo Plus subscription they purchase.
Verizon purchased Yahoo in 2017 for $4.48 billion. The original intent was to harvest Yahoo's data to sell targeted advertising "against its entire portfolio of brands, including AOL, which it purchased two years prior for $4.4 billion." When it became clear that Verizon couldn't create an ad business robust enough to compete with Facebook and Google, it "took a $4.6 billion write-down for its media unit in late 2018."
Last quarter, Verizon Media made $2.3 billion in revenues, "making it the first quarter of year over year growth since the Yahoo acquisition in 2017." According to Comscore, Verizon Media "was the fourth most-trafficked media entity across desktop and mobile last month in the U.S., behind Google, Facebook and Microsoft."
"Being a tech media company, we have much more to offer than just content, but also tools and utilities," said Lambert. "From a strategy perspective, we have enormous scale that is unlike most media companies in the world. The question becomes, how do we take that audience and drive them from being free users to subscribers of really valuable paid offerings?"
She added that, "the company also sees deeper subscription engagement as an opportunity to invest more into commerce." That could include exploring subscriptions for Yahoo News products.
The Verge notes that, "the official Verizon Media Group branding provided for Yahoo Plus stylizes it as "Yahoo!+." Although that sounds like a streaming service it is, rather, "a kind of hybrid media portfolio of various Yahoo products and services." Yahoo properties do indeed have "the massive scale … and if Verizon can somehow pull off a series of subscription services that actually complement its ad business, then it'll have truly breathed new life into the Yahoo name."
Related:
Verizon Media Expands Commerce Business, Plans to Launch Yahoo Shops, Verizon News Center, 3/22/21