In 2020, many analysts expected a shakeout among the burgeoning number of streaming services. Instead, the COVID-19 pandemic led to record-breaking viewing. U.S. subscription numbers are expected to finish the year 50+ percent higher than a year ago, according to data from Moffett Nathanson and HarrisX, whose chief executive Dritan Nesho said "streaming coexistence and parallel growth" were leitmotifs for the year. Newcomers AT&T's HBO Max and Disney+ also saw a rise in app downloads when they debuted feature films.
The Wall Street Journal reports that, according to Nesho, new services such as Disney+ and Comcast's Peacock did not displace existing services … it complemented them." A year ago, a WSJ-Harris Poll found that U.S. consumers would subscribe to "an average of 3.6 streaming services — and some 30 percent of the Netflix subscribers among them had said they would likely cancel their subscriptions to make way for new services."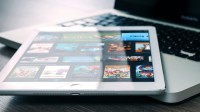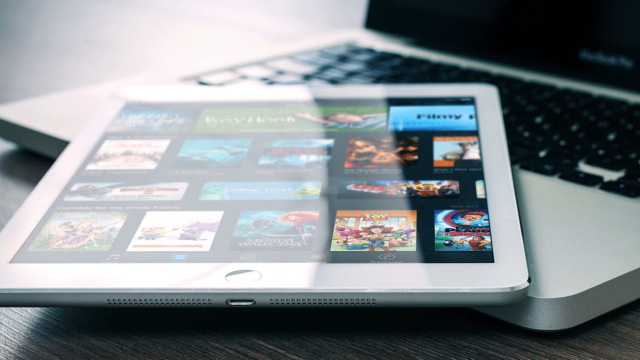 That hasn't happened, but satellite and cable companies are shedding paying subscribers at the rate of 1+ million per quarter since mid-2018.
According to Kagan, "U.S. households now subscribe to 3.1 streaming services on average — up from 2.7 last year." MoffettNathanson reported that, "about three out of four U.S. households subscribe to at least one streaming service." "Right now, the rising tide's helping everyone," said analyst Michael Nathanson. The only streaming service that flopped was Quibi, which shuttered six months after launch when "the pandemic limited the types of on-the-go situations Quibi envisioned for its prospective users."
Nathanson added that, "a return to normal was unlikely to affect Netflix," whose usage "surged in the early days of the pandemic to a much greater extent than its rivals and remains significantly above its pre-pandemic levels," due to new original programming and a deep library. Moody's Investors Service analyst Neil Begley said that, "I don't think Netflix was alone in having a decent pipeline … but come 2021, that pipeline is going to look narrower."
Bloomberg reports that HBO Max "set a single-day record for downloads of its mobile app following the release of the superhero sequel 'Wonder Woman 1984'." That movie raked in $16.7 million in domestic theaters over the weekend. Apptopia stated that "about 554,000 users signed up for the app from Friday to Sunday, including a record 244,000 downloads on Sunday alone." It added that HBO Max's "total mobile users now stand at just under 12 million."
According to Sensor Tower, Disney+ added 2.3 million global mobile app downloads over the holidays, "a 28 percent increase from the prior weekend." Disney's streaming platform also released Pixar animated feature "Soul" on Christmas Day, which "took in about $7.6 million in its theatrical debut in several international markets, including China."
Bloomberg says that investors favor the day-and-date release; analysts will likely draw more information from the holiday's simultaneous release of the two feature films in theaters and on streaming platforms.
Topics:
App
,
Apptopia
,
AT&T
,
Comcast
,
Coronavirus
,
COVID-19
,
Disney Plus
,
Dritan Nesho
,
HarrisX
,
HBO Max
,
Kagan
,
Michael Nathanson
,
MoffettNathanson
,
Moody's
,
Movie
,
Neil Begley
,
Netflix
,
Peacock
,
Pixar
,
Quibi
,
Satellite
,
Sensor Tower
,
Soul
,
Streaming
,
TV Show
,
Video
,
Wonder Woman 1984