The Alphabet Workers Union was just formed by 400+ Google engineers and other workers. The formation of this union, which is affiliated with the Communications Workers of America (CWA), is the result of years of activism at the Big Tech company focused on new policies on pay, harassment and ethics. The union was organized in secret for about a year and elected its leadership last month. Unlike most unions, this "minority union" represents only a small number of the company's 260,000 full-time employees and contractors.
The New York Times reports that, in "staunchly anti-union Silicon Valley," the Alphabet Workers Union is "a rare beachhead for labor organizers." The CWA is made up of those employed in telecommunications and media in the United States and Canada. Google engineer Chewy Shaw, who is the vice chair of the new union's leadership council, said "the union was a necessary tool to sustain pressure on management so that workers could force changes on workplace issues."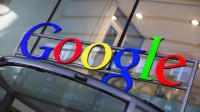 Google director of people operations Kara Silverstein stated that, "of course, our employees have protected labor rights that we support." "But as we've always done, we'll continue engaging directly with all our employees," she added.
NYT notes that, although "employee activism has swept through Silicon Valley over the past few years" at Amazon, Salesforce, and Pinterest, "nowhere have those voices been louder than at Google."
In 2018, for example, 20,000+ employees walked out to "protest how the company handled sexual harassment," while others have "opposed business decisions that they deemed unethical, such as developing artificial intelligence for the Defense Department and providing technology to Customs and Border Protection."
Labor unions, however, "have not gained traction in Silicon Valley," with a few exceptions such as Kickstarter and app development platform Glitch as well as a "small group of contractors at a Google office in Pittsburgh." In the next few months, employees at an Alabama-located Amazon warehouse will vote on unionization.
CWA secretary-treasurer Sara Steffens stated, "there are those who would want you to believe that organizing in the tech industry is completely impossible," adding that the union sees organizing the tech industry as a priority. At the University of California Hastings College of the Law, professor Veena Dubal called the Google union a "powerful experiment."
"If it grows — which Google will do everything they can to prevent — it could have huge impacts not just for the workers but for the broader issues that we are all thinking about in terms of tech power in society," she said.
Vox reports that the Alphabet Workers Union represents "the first time white-collar workers at a major U.S. tech company have officially moved to unionize." But, it adds, as a minority union, it has "no way of forcing Google's management to come to the bargaining table … because [it] doesn't currently have an officially recognized bargaining unit under U.S. labor law."
CWA communications director Beth Allen stated that the union "isn't seeking formal recognition of a bargaining unit in the short term" but rather plans to go "public to help gain new members and broader industry support."
Topics:
Alphabet
,
Alphabet Workers Union
,
Amazon
,
Artificial Intelligence
,
Beth Allen
,
Chewy Shaw
,
Customs and Border Protection
,
CWA
,
Defense Department
,
Glitch
,
Google
,
Kara Silverstein
,
Kickstarter
,
Labor Unions
,
Pinterest
,
Salesforce
,
Sara Steffens
,
Silicon Valley
,
Unions
,
University of California
,
Veena Dubal