TikTok debuted in the U.S. in August 2018 and by April 2020 had amassed 2+ billion downloads. By fall of this year it racked up an estimated 850 million monthly active users. While many people still think of TikTok as an app for children and young people, it has become a "rich social and entertainment network" that has impacted online dance culture, the fashion and music industries, and much more. Thousands of TikTok creators recently recreated Pixar's "Ratatouille" animated feature in 60-second contributions of songs, dances, set designs and puppets.
The New York Times reports that, according to journalist Kyle Chayka, "more than any other social network since Myspace it feels like a new experience, the emergence of a different kind of technology and a different mode of consuming media."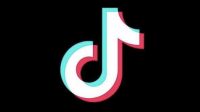 TikTok's For You page, an algorithmically programmed feed, is what makes its viewing experience unique, says NYT. The user doesn't have to follow or be followed to see desired videos, "which has afforded many people a rapid rise to fame" such as "top users like Charli and Dixie D'Amelio and Addison Easterling" whose followings exploded in 2020.
TikTok has "reinvigorated the music industry and become a place to discover talent, market new songs, collaboratively produce new music and mash up tracks" and also has had "an undeniable effect on what people wear and buy," with TikTokers appearing in Louis Vuitton, Gucci and Prada campaigns. Brands including Hype House, whose merchandise is sold at Target, has also "aligned with influencers" and major retailers including Sephora, Dunkin' and GameStop "even encouraged their employees to become TikTok influencers."
"It goes beyond the outfits and into creative expression," said TikTok director of creator community Kudzi Chikumbu. "TikTok is a place for joy, and it's giving the fashion industry a whole new way of showcasing their art and personality."
In 2020, 15-year-old choreographer Jalaiah Harmon danced to K-Camp's "Lottery," which was then "popularized primarily by white influencers [which] broke open a dialogue about Black creators and giving credit where it's due." TikTok "lifted new artists from obscurity at a rate never seen before by the music industry" and food culture also "migrated from Instagram to TikTok" in 2020. Also a TikTok trend, "thousands of teens began cosplaying multinational corporations and forming absurdist fandoms."
Elsewhere, NYT reports on the TikTok-created version of Disney's 2007 "Ratatouille" by thousands of the platform's creators. It notes that, "without any leadership, the virtual show materialized organically from a crowdsourced jumble of content" and debuted as "Ratatouille: The TikTok Musical" on January 1. Seaview Productions sold 80,000 tickets to the pre-filmed show to raise money for The Actors Fund. The production streamed for three days.
Topics:
Actors Fund
,
App
,
Dunkin Donuts
,
For You
,
GameStop
,
Gucci
,
Hype Houses
,
Instagram
,
K-Camp
,
Kudzi Chikumbu
,
Kyle Chayka
,
Louis Vuitton
,
Music
,
Myspace
,
Pixar
,
Prada
,
Ratatouille
,
Ratatouille: The TikTok Musical
,
Seaview Productions
,
Sephora
,
Social Media
,
Target
,
TikTok
,
TikTok Creators
,
Video