Starting November 12, Disney plans to offer consumers a $12.99-per-month streaming bundle that includes Disney Plus, ESPN Plus and Hulu's ad-supported tier. November 12 will mark the U.S. debut of the anticipated Disney Plus service. Disney CEO Bob Iger announced the bundle during the company's most recent earnings call with Wall Street. According to Iger, Disney is in discussions with Amazon, Apple and Google to offer Disney Plus via additional platforms. "We think it's important to achieve scale relatively quickly and they'll be an important part of that," he said.
"Iger said consumer marketing for Disney Plus will start to emerge later this month," reports Variety. "On the tech side, the Disney Plus team is devoting considerable energy to making it easy for prospective subscribers to sign up."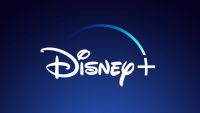 At launch, Disney Plus will feature more than 300 movies, including titles from Marvel, Pixar, Walt Disney Animation and the "Star Wars" franchise, in addition to 7,500 TV episodes.
While Disney fell short of Wall Street's revenue expectations this quarter, Iger explained that the results were part of the company's current "strategic transformation." Disney's numbers were impacted by the acquisition of key 21st Century Fox divisions, development of its new streaming services, theme park attendance, and losses involving the Star TV satellite platform in India.
"Most of Disney's own businesses had a great quarter," explains The New York Times. "Walt Disney Studios, for instance, released three runaway hits — 'Avengers: Endgame,' 'Aladdin' and 'Toy Story 4' — and ESPN delivered increased profit as a result of higher advertising revenue and bigger fee payments from cable providers."
Moving forward, Iger explained that the company plans to continue the Fox integration and efforts to balance its investments in "new direct-to-consumer businesses and … traditional linear TV operations," notes Variety.
"It is important for us to continue to fuel those channels with enough quality and original programming to support these businesses as they exist today," said Iger. Meanwhile, "the pivot to direct-to-consumer businesses is designed not only to address the opportunity that exists in that space but also address the challenges that exist on the traditional side."
Topics:
21st Century Fox
,
Advertising
,
Aladdin
,
Amazon
,
Animation
,
Apple
,
Avengers: Endgame
,
Bob Iger
,
Cord Cutting
,
Disney
,
Disney Plus
,
ESPN
,
ESPN Plus
,
Google
,
Hulu
,
Marketing
,
Marvel
,
Movies
,
Pixar
,
Star India
,
Star Wars
,
Streaming
,
Subscription
,
Theme Parks
,
Toy Story 4
,
TV Shows
,
Video
,
Wall Street
,
Walt Disney Studios