For the high-end customer, startup Layer3 TV is offering a high-end solution: a wide selection of HDTV networks, delivered over the Internet, and installed by technicians driving all-electric BMW i3s. Unlike other streaming services, such as Hulu and Netflix, which use the public Internet, Layer3 has contracted the use of privately managed networks, a more costly option that provides better, more robust results. Layer3 debuted in Chicago in early September and plans to expand to major markets in the next 18 months.
The Wall Street Journal reports that Layer3 is backed by Evolution Media Partners and North Bridge Venture Partners and is managed by "former Comcast and 21st Century Fox executives." Chief executive Jeff Binder, formerly a partner at Genovation Capital, dubs the Denver-based Layer3 as "concierge cable."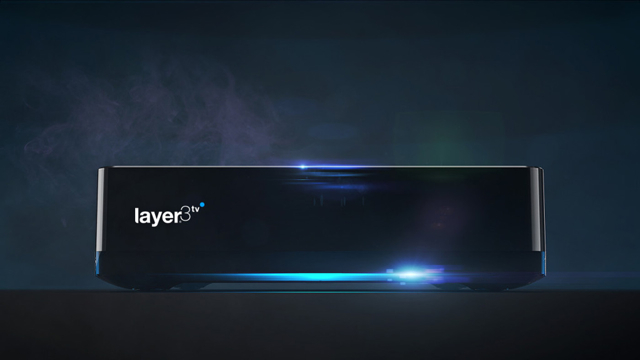 "We have our own highway," he said. "It is substantially more expensive to do what we're doing, we don't have the unpredictability of the public Internet." Still, prices — about $75 to $120 a month for more than 200 HD channels — is "on par with traditional cable and satellite services."
Programmers for Layer3 include The Walt Disney Company, Time Warner, CBS, Comcast NBCUniversal and Viacom. Layer3's set-top box also "includes integration with social media platforms as well as access to Netflix, Amazon and other digital services."
"Consumers haven't been given the breadth of tools to navigate television the way they navigate the rest of their digital life," said Binder. "They expect more from TV and they expect more from their provider and they haven't gotten it."
So far, Layer3's content partners appear enthused about the offering. "The interface is so cool and fast," said Viacom executive Denise Denson. "Going after the high-end customer is not the easiest, but I think they have a shot with their technology." Disney executive Justin Connolly calls Layer3 "an opportunity to reset the bar for the consumer experience."
The company will not reveal the number of subscribers needed to break even, but Binder said that, "it is a very achievable number." I think we could be an 'iPhone moment' for television," he added. Other companies that have launched streaming TV options are Sony, with its Vue and Comcast with its X1.
Topics:
21st Century Fox
,
Amazon
,
Cable
,
CBS
,
Channels
,
Chicago
,
Comcast
,
Comcast X1
,
Denise Denson
,
Denver
,
Disney
,
Evolution Media Partners
,
Genovation Capital
,
HDTV
,
Hulu
,
Internet
,
Jeff Binder
,
Justin Connolly
,
Layer3 TV
,
NBCUniversal
,
Netflix
,
North Bridge Venture Partners
,
Satellite
,
Social Media
,
Sony PlayStation Vue
,
STB
,
Television
,
Time Warner
,
Viacom
,
Video