Directly targeting AT&T, Sprint is now offering DirecTV subscribers a year of free cell phone service. The offer, which started August 28 and ends September 30, includes a plan with unlimited talk, text and up to 2 gigabytes of data per month, plus a one-time $36 activation fee, but not the cost of a smartphone. Sprint's move is an attempt to foil AT&T's plan to turn DirecTV subscribers into AT&T subscribers, a key motivation for the wireless company's $49 billion acquisition of the satellite TV provider.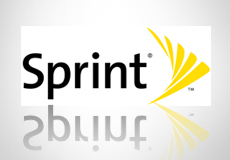 This is just the latest volley in an ongoing wireless war, says The Wall Street Journal. AT&T has been offering DirecTV subscribers $500+ per line to switch to its service and last year, T-Mobile US "began paying customers hundreds of dollars to switch services, a move other carriers, including Sprint, followed."
The war extends to words. Sprint's offer is marketed with the tagline "Don't get locked into the high prices of AT&T for your wireless service," and Sprint chief marketing officer Kevin Crull calls the campaign a "just fun" way to celebrate AT&T's merger. AT&T spokesman Brad Burns retorted that the act was "a desperate Hail Mary pass to a petite defensive lineman."
MoffettNathanson senior analyst Craig Moffett agrees with Burns. "The word 'crazy' comes to mind," he says. "They [Sprint] get a tip of the hat for making a marketing splash, but it is reckless for a company that is burning through its remaining liquidity at such a rapid rate to now start giving away service for free."
Crull says the company will make money from customers paying $15 a gigabyte over the 2 gigabyte allotted. But Sprint hasn't posted an annual profit since 2006, reports WSJ, and has been losing subscribers for years. Although the company has added 320,000 customers in the quarter ending June 30, most of them were tablet subscriptions, which brings in less revenue. Sprint went through $2.2 billion cash in the latest quarter.
Related:
AT&T Grudgingly Accepts $428 Million in Annual Government Funding, Ars Technica, 8/28/15