Mobile video and messaging app Snapchat has become increasingly appealing to advertisers, who are using sponsored geofilters to turn their users into brand ambassadors. Although Snapchat still hasn't built out its basic advertising infrastructure, advertisers are signing up to run fledgling campaigns in which people can add geofilters only when they are in specific locations. Among the brands that have launched such campaigns are Nike, GE, Target and McDonald's. Some videos generate between 30 and 50 million views.
The Wall Street Journal notes that, "typically, the point of these sorts of ads is to drive people into stores, and maybe urge them to buy something with an offer or a coupon. In this case, marketers are hoping to turn people visiting their locations into social media ambassadors via the sponsored geofilters."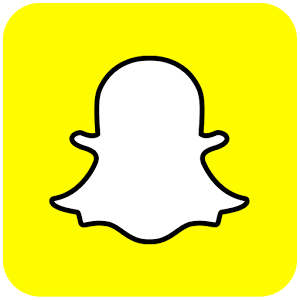 WSJ suggests that the ad strategy may be the result of Snapchat founder Evan Spiegel's aversion to "creepy" ad targeting.
Agency MRY chief executive Matt Britton says these types of ads could bring big dollars. "It's becoming incredibly powerful," he says. "It's a huge opportunity."
Snapchat hasn't shared any data, but advertisers continue to flock to this style of advertising, most recently Target where, at 1,800 locations, users can find a unique geofilter. Users can shoot short videos, says WSJ, and then "add images of Darth Vader and Tie Fighters as part of a Target campaign to tout its Star Wars toys."
Likewise, Dunkin Donuts has been offering images of pumpkins in 8,100 store locations, leading up to a final marketing event on September 29's National Coffee Day. McDonald's geofilter, promoting its McCafe drink, is available in over 14,000 stores. Others include Starbucks, which had a geofilter for National Friendship Day last month, Apple, which tested a geofilter ad in 250 stores and clothing brand Lily Pulitzer in 30 stores.
"These kinds of ads are almost embraced by millennials," says agency 360i executive Matt Wurst. "Geofilter ads let people leverage tools that a brand gives them to make their videos better." Now, to seal the deal, Snapchat has to show that it can help sell products.
Topics:
360i
,
Ad-Targeting
,
Advertising
,
Apple
,
Darth Vader
,
Dunkin Donuts
,
Evan Spiegel
,
GE
,
Geofilter
,
Lily Pulitzer
,
Marketing
,
Matt Britton
,
Matt Wurst
,
McDonald's
,
Mobile Advertising
,
Mobile Messaging
,
Mobile Video
,
MRY
,
National Coffee Day
,
National Friendship Day
,
Nike
,
Snapchat
,
Star Wars
,
Starbucks
,
Target
,
Tie Fighters
,
Video