Sony is slated to roll out its 4K movie streaming service on Monday, April 4. First announced at January's CES in Las Vegas, the new service will be called Ultra. Viewers will be charged $30 to purchase new Sony-produced films and $12-15 to upgrade pre-owned movies from their UltraViolet cloud locker. Ultra will also offer 4K HDR content such as extras previously only featured on discs. Consumers who buy a 2016 4K Sony TV will get four UHD movies bundled with their new television. Transactional VOD rentals are not expected to be an option featured with the launch.
Some of the initial offerings will include "Concussion," "The Night Before," "The Walk," "Ghostbusters" and "Crouching Tiger, Hidden Dragon."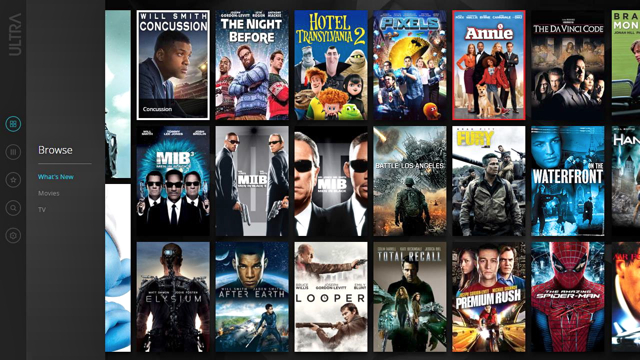 According to HD Guru, the service "is compatible with UltraViolet, so users will be able to link their Ultra profiles to their existing UltraViolet libraries, and stream their Sony Pictures content previously purchased or redeemed through other UltraViolet-compatible retailers, such as SonyPicturesStore.com, Vudu and others."
"We wanted to give consumers a streaming option that showcased the best 4K content that we can offer with the ease of a streaming service," explained Sony Pictures Entertainment VP Jake Winett at a San Francisco press event.
Winett suggested that Sony could introduce rentals "pretty quickly" if there was consumer demand, notes Variety. He also referenced a future beyond Sony titles. "Over time, we want to expand the breath and depth of the content," he said.
Topics:
4K
,
CES
,
Cloud
,
Concussion
,
Crouching Tiger Hidden Dragon
,
Distribution
,
Ghostbusters
,
HDR
,
High Dynamic Range
,
Hollywood
,
Jake Winett
,
Las Vegas
,
Movie
,
Rental
,
Resolution
,
San Francisco
,
Sony
,
Streaming
,
Television
,
The Night Before
,
The Walk
,
UHD
,
Ultra
,
Ultra HD
,
UltraViolet
,
Video
,
VOD
,
Vudu