At his MIPCOM TV keynote, Sony president/chief executive Kazuo Hirai talked about the importance of virtual reality to the company, singling out its PlayStation VR headset; director Ang Lee's "Billy Lynn's Long Halftime Walk," which was shot in 3D 4K at 120 frames per second; and VR experiences tied to its movies, including "Ghostbusters," "The Walk" and "Goosebumps." Kando, the Japanese concept of stimulating emotional response in people, says Hirai, is at the center of what Sony wants to create in all its work.
Variety quotes Hirai as saying that, "as a technology company and innovation enterprise, we are proving that new technologies are vital to enhancing those entertainment experiences."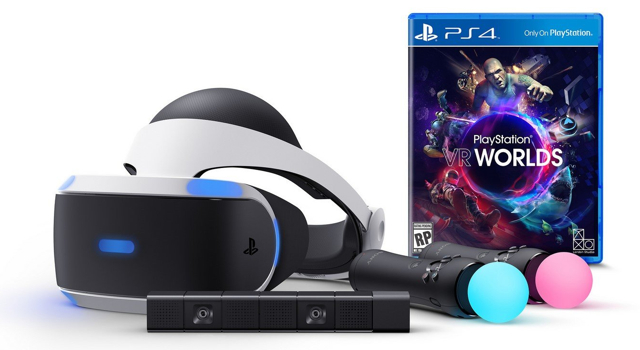 "It is my conviction that emotional involvement is at the very essence of what Sony intends to bring to the marketplace," he said. "Kando happens when we fully realize the potential at the intersection of technology and storytelling, innovation and creativity, art and engineering."
The company's just-released PlayStation VR fulfills that vision, in part because it is more affordable than HTC and Oculus' VR headsets as well as compatible with the PlayStation 4 game console, opening up VR to a "huge existing user base."
Variety enumerates some of the other reasons that PlayStation VR is different from the competition: "It's made for the living room, and has the potential to turn VR games and experiences into group activities." The headset comes with an adapter box that "sits between the game console and your TV," guaranteeing that "anything you see in your headset also shows up on the TV — which actually makes for a surprisingly compelling experience."
Unlike other headsets that require an elastic strap to stay positioned on the head, the PlayStation VR is "more like a really solid visor, with a padded plastic ring around your head to make sure the display doesn't move anywhere." PlayStation VR launched with 30 titles, including "a few great cinematic or experiential apps, including 'Invasion!' and 'Allumette'."
The experience of sitting in the living room means that, "in a way, you are your own cameraman for a personalized cut of the video," and, with an audience, "you become almost a director, presenting your own cut of a movie that changes every time someone watches it."
Variety compares PlayStation VR to Nintendo which, when it first introduced the Wii game console, didn't include HD video, but was cheaper and more fun to use. "In many ways, PlayStation VR follows in the Wii's footsteps: The hardware is cheaper, the positional tracking technology possibly a bit less precise than that used by high-end headsets like the HTC Vive — but the experience is more social and fun, which could be key to winning over the masses."
Topics:
3D
,
4K
,
Allumette
,
Ang Lee
,
Billy Lynn's Long Halftime Walk
,
Engineering
,
Enterprise
,
Game Console
,
Gaming
,
Ghostbusters
,
Goosebumps
,
HTC
,
HTC Vive
,
Invasion!
,
Japan
,
Kando
,
Kazuo Hirai
,
MIPCOM
,
Movie
,
Nintendo
,
Oculus
,
Oculus Rift
,
PlayStation VR
,
Sony
,
Television
,
The Walk
,
Virtual Reality
,
Wii