Facebook, which reaches around 1.3 billion people monthly, currently makes up 20 percent of traffic to news sites. The social media platform provides around 30 percent of U.S. adults with news, acting as the leading news source for many consumers. Facebook, which sees itself as a personalized newspaper, is hoping to lead the change in how readers consume journalism. The company, along with other social media sites, could potentially control the future of certain news sites.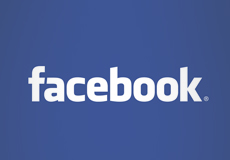 "Most readers now come to it not through the print editions of newspapers and magazines or their home pages online, but through social media and search engines driven by an algorithm, a mathematical formula that predicts what users might want to read. It is a world of fragments, filtered by code and delivered on demand," reports The New York Times.
"People won't type in WashingtonPost.com anymore," said Cory Haik, senior editor for digital news at The Washington Post. "It's search and social."
The shift highlights several questions, including one about how the role traditionally performed by editors — that of curating news — will be covered by computers.
"We try to explicitly view ourselves as not editors," said Greg Marra, a Facebook engineer. "We don't want to have editorial judgment over the content that's in your feed. You've made your friends, you've connected to the pages that you want to connect to and you're the best decider for the things that you care about."
Related Story:
Facebook Offers Life Raft, but Publishers Are Wary, The New York Times, 10/26/14
Topics:
Algorithm
,
Cory Haik
,
Digital News
,
Editor
,
Editorial
,
Engineer
,
Facebook
,
Friends
,
Greg Marra
,
Journalism
,
Magazine
,
Mobile
,
News
,
News Feed
,
News Sites
,
Newspaper
,
Personalized Newspaper
,
Publisher
,
Search
,
Social
,
Social Media
,
Traffic