Deezer, one of the most comprehensive music streaming services, operates in more than 180 countries with an active user base of around 16 million. Deezer has yet to launch in the U.S., but its arrival is expected soon. When it does, the streaming service will feature podcast support, now that Deezer has acquired podcast and talk radio platform Stitcher, which currently carries 35,000+ shows from ABC News, AP Radio, BBC, CBS Sports, KROQ, MSNBC, NPR, PBS, TED, WNYC and many others.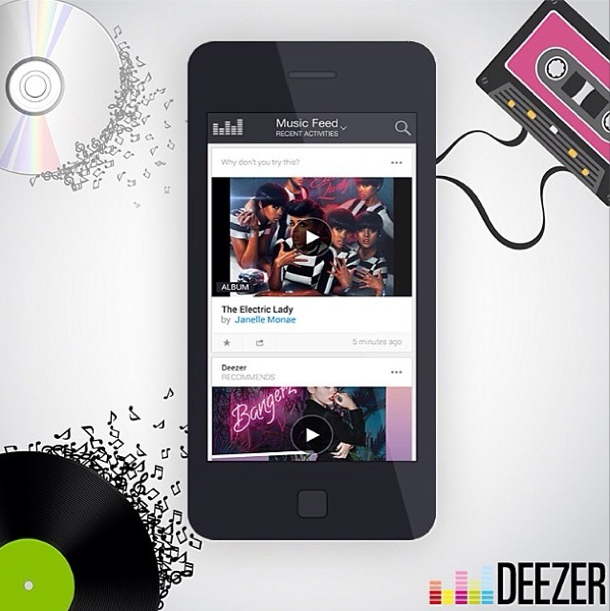 Deezer's service is similar in price and functionality to competing services such as Beats, Rdio, and Spotify. Deezer offers its library of 35 million songs via premium and free, ad-supported plans.
"Deezer says that Stitcher's mobile apps for Android and iOS will continue to be developed independently as well being rolled into the main Deezer service," reports Digital Trends.
"Almost every music listener listens to some form of talk radio, whether it is news, entertainment or sports," said Deezer founder Daniel Marhely.
"We see the ability to deliver better talk streaming solutions in the same way that we are doing in music to super serve the needs of our global audience of 16 million users and growing. The acquisition of Stitcher helps us realize this opportunity."
The deal could also help Deezer make its way into new vehicles since Stitcher already has deals in place with many of the largest automobile manufacturers.
Topics:
ABC News
,
Acquisition
,
Advertising
,
Android
,
AP Radio
,
Automobile
,
BBC
,
Beats
,
CBS Sports
,
Daniel Marhely
,
Deezer
,
Entertainment
,
iOS
,
KROQ
,
Mobile Apps
,
MSNBC
,
Music
,
News
,
NPR
,
PBS
,
Podcast
,
Rdio
,
Songs
,
Sports
,
Spotify
,
Stitcher
,
Streaming
,
Talk Radio
,
TED
,
Vehicles
,
WNYC