Snap Inc. revealed that it expects to be valued at as much as $22.2 billion in its upcoming public offering. Share prices are expected to land between $14 and $16, the midpoint of which would value the company at $20.9 billion. All of these figures are significantly higher than the $16.5 billion Snap valued itself at in late 2016, and the final pricing of the new shares, and the company's overall valuation, could still change. First Snap executives will launch a two-week tour of investors across the country.
The New York Times reports that shares, under the ticket name SNAP, will begin trading "around March 2" on the New York Stock Exchange, for what is expected to be "one of the biggest technology offerings of the decade." In comparison, Twitter was valued at more than $12 billion at this stage, and Facebook at $86 billion.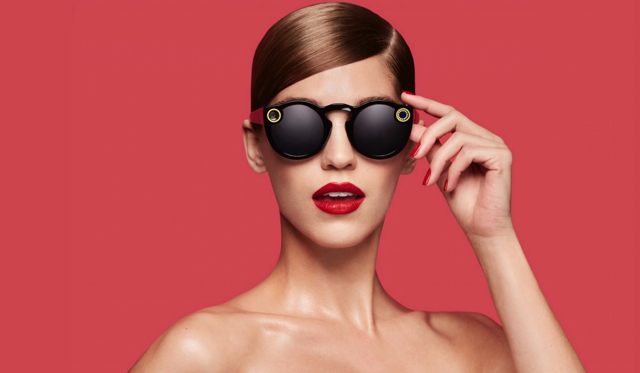 Co-founder/chief executive Evan Spiegel, chief strategy officer Imran Khan and chief financial officer Andrew Vollero will make the rounds of investors. In the first such event, Morgan Stanley, the lead bank, opened its doors to the Snap executives to speak with its sales force. Goldman Sachs placed a vending machine selling Snap's Spectacles in its Manhattan headquarters' lobby.
Despite enthusiasm for the company, some "potential investors are liable to question whether Snap can maintain its enviable user growth rate, particularly as Facebook has unabashedly copied many of the service's top features within Instagram." Snap, which has focused first on North America and Europe, will counter that the app averaged about 158 million users every day.
The company lost $514 million last year, up from $373 million in 2013 but revenue grew by a factor of seven, from $58.7 million to $404.5 million. After the IPO, Spiegel and co-founder Robert Murphy will retain nearly 89 percent of the voting shares.
TechCrunch notes the way that Snapchat differentiates itself from the competition. Although there are plenty of chat apps, and Stories has been successfully copied by Instagram (with more clones on the way), Snapchat has a "unique Discover section, full of mobile-only daily magazines from professional publishers," with the potential to become "the premier place for premium mobile video" via its Shows.
TechCrunch dubs Snapchat "the HBO of the smartphone," as a curated destination with reliably high-quality videos. Shows appear as featured tiles below friends' Stories; ads that appear there earn money for Snap and the video creators. Snapchat just debuted BBC's "Planet Earth II," its biggest Show yet, sponsored by Goldman Sachs, which will run ads during the episodes.
Snap also just launched a partnership with Discovery Channel for Snapchat Show versions of "MythBusters" and "Shark Week." Other Snapchat Shows have included a political series with former CNN's Peter Hamby, ABC's "The Bachelor: Watch Party," NBC's "The Voice," "The Tonight Show Starring Jimmy Fallon" and "Saturday Night Live," E!'s "The Rundown," and ESPN's "Game Day."
"Snap's strategy is to be how the best old-world content creators adapt to the next era of video consumption," where, says eMarketer and IDC, U.S. adults spend 26 percent of their time consuming content on mobile devices, where only 13 percent of ads can be found.
Related:
Five Key Moments From Snap's IPO Roadshow Video, The New York Times, 2/17/17
Topics:
ABC
,
Advertising
,
Andrew Vollero
,
BBC
,
CNN
,
Discover
,
Discovery Channel
,
E!
,
eMarketer
,
ESPN
,
Evan Spiegel
,
Facebook
,
Goldman Sachs
,
IDC
,
Imran Khan
,
Instagram
,
IPO
,
Magazines
,
Mobile Video
,
Morgan Stanley
,
NBC
,
Peter Hamby
,
Robert Murphy
,
Shows
,
Snap Inc.
,
Snapchat
,
Social Media
,
Spectacles
,
Stories
,
Twitter