In its IPO filing, Snap Inc. revealed that an average of 158 million people use the Snapchat app — sending more than 2.5 billion messages and images — every day. The company's annual revenue grew from $58.7 million in 2015 to $404.5 million last year. Nearly all its revenue comes from advertising, especially on mobile. Expected to seek a market valuation of $20 billion, Snap may receive $4 billion, which, according to Standard & Poor's Global Market Intelligence would make the company one of the biggest tech offerings ever in the U.S.
The New York Times reports that, despite the impressive figures, Snap lost $514 million last year (against $400 million in advertising revenue, according to Wired), versus $373 million in 2015. But mobile advertising, Snap's forte, is expected to grow to $196 billion in 2020, from $66 billion in 2016. According to IDC, the ad market is "highly concentrated" in 10 countries, and "about 60 percent of Snap's users" are in those countries.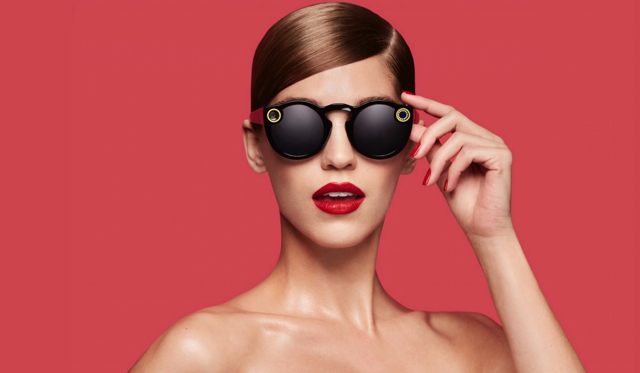 Advertising conglomerate WPP chief exec Martin Sorrell says his company spent $90 million last year on Snap, which he dubs "a rogue elephant." That compares with $5 billion on Google and $1.7 billion on Facebook in 2016. It's not easy to compare Snap's financials with those of Facebook and Twitter, however, since Snap rents storage and server space from Google rather than owning its own server farms.
Snap described itself in its prospectus as "a camera company," rather than a social media platform. According to Wired, that says a lot about the company's ambitions. "We believe that reinventing the camera represents our greatest opportunity to improve the way that people live and communicate," it says in its filing.
Wired suggests the company is positioning itself that way, in part, "to head off the many comparisons it will inevitably face" with other, much bigger companies. "Does 2.5 billion Snaps a day impress you? Not next to the 60 billion daily messages on WhatsApp, it doesn't."
Snap acknowledges in its filing that it "face(s) significant competition in almost every aspect of our business both domestically and internationally." Its Stories format and disappearing messages have been coopted by the older, bigger social platforms, so "Snap has to prove it wasn't just the first out the gate with a good idea. It has to prove it's onto something bigger than that."
Wired believes that, "ephemerality was never really Snapchat's most important innovation," but that the company distinguished itself by putting the camera first and making sharing effortless.
"In that sense, Snapchat's re-branding as 'a camera company' in 2016 wasn't really a shift at all, but a recognition of what Snap already was," reports Wired, adding that "Spectacles, its first hardware product, was precisely in line with that vision of frictionless sharing." With the growth of AR, VR, computer vision and machine intelligence, cameras will become increasingly important, and Snapchat, which "believed before almost anyone else that photos and video are what come after typing," is positioned to reap the rewards.
Related:
Why Snapchat Is the New TV, The Wall Street Journal, 2/5/17
A Rival's Shadow Looms Over Snapchat IPO, The Wall Street Journal, 2/6/17
Snap Bets That Immersive Documentaries Will Keep People Sticking Close to Snapchat, Quartz, 2/6/17
20 Crazy New Things We Learned About Snap, Entrepreneur, 2/3/17
Unconventional Snap CEO Evan Spiegel Upends the Tech Industry, The Seattle Times, 2/5/17
Topics:
Advertising
,
App
,
Camera
,
Digital Advertising
,
Disappearing Message
,
Ephemeral Messaging
,
Facebook
,
Google
,
IDC
,
Image
,
IPO
,
Martin Sorrell
,
Messaging
,
Mobile
,
Photo
,
S&P Global Market Intelligence
,
Server
,
Snap Inc.
,
Snapchat
,
Social Media
,
Spectacles
,
Standard & Poor's
,
Stories
,
Twitter
,
Video
,
WhatsApp
,
WPP