Debuting a year ago, Stem has become successful distributing the music of independent artists to streaming services and divvying up royalties among the multiple collaborators that are typical in indie music. Up until Stem's appearance, alternative distribution companies like TuneCore and CD Baby distributed indie music, but weren't able to split royalties between artists and producers, leaving that onerous task to the main performer. Instead, Stem requires each collaborator to agree on percentage splits.
According to The New York Times, the company behind the service, Stem Disintermedia, has raised $4.5 million; investors include Upfront Ventures and Scooter Braun, the manager for Kanye West and Justin Bieber. Stem chief executive and one of its founders Milana Rabkin compares Stem to Venmo, which allows friends to easily split a restaurant tab.
"In a world where Venmo exists," she asks, "Why isn't there a Venmo for Apple and Spotify?"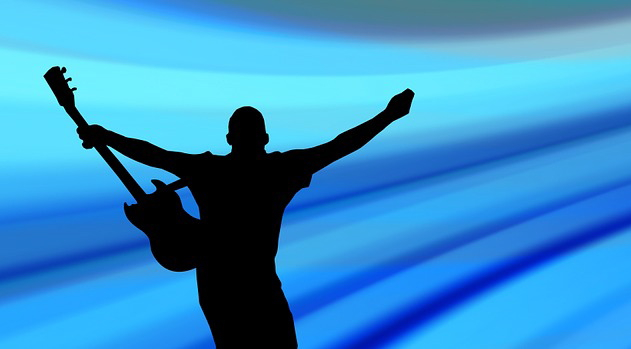 Stem, which takes a 5 percent cut of royalties, currently distributes music to Spotify, Apple, YouTube, Amazon, Tidal, SoundCloud among other services, and reports it has distributed 6,000 pieces of content that have been streamed 500 million times.
Among the musicians who have used the service are Frank Ocean, who relied on Stem to release his "Blonde" album to most major services except Apple Music; Childish Gambino; and electronic producer Deadmau5. Dina LaPolt, a lawyer for Deadmau5, reports the artist is using Stem to track his music on YouTube and that the royalty system was especially important.
"Music is the only business in the world where the artist is responsible for doing all the paperwork," she said.
Another advocate for Stem is singer/songwriter Anna Wise, who won a Grammy Award for her work with Kendrick Lamar, and credits Stem with her being able to earn a steady income and allowing her and her friends "to quickly and transparently arrange deals among themselves, maintaining control and minimizing any disruption to creativity."
"It's essentially like a smart contract," she said. "It's easier and simpler, and I love easy and simple." A potential Achilles heel with Stem is that all collaborators have to agree on the royalty splits, "a process that gives holdouts bargaining power," but Rabin says most projects sign off in a few days and that the longest took "a couple of months."
In the wake of Stem's success, CD Baby introduced Soundrop, its own distribution service, in December. It also tracks royalty splits, although it doesn't require consensus, and is aimed at musicians "more likely to post songs on YouTube and think about making money later."
"It's an opportunity to reach a demographic that wants to create differently," said CD Baby executive Kevin Breuner. "Music distribution is a secondary thought to them."
Topics:
Amazon
,
Anna Wise
,
Apple Music
,
CD Baby
,
Childish Gambino
,
Deadmau5
,
Dina LaPolt
,
Distribution
,
Frank Ocean
,
Grammy Award
,
Indie Music
,
Justin Bieber
,
Kanye West
,
Kendrick Lamar
,
Kevin Breuner
,
Milana Rabkin
,
Music
,
Royalties
,
Scooter Braun
,
SoundCloud
,
Soundrop
,
Spotify
,
Stem Distinermedia
,
Streaming
,
Tidal
,
TuneCore
,
Upfront Ventures
,
Venmo
,
YouTube