According to Eric Schmidt, executive chairman and former CEO of Google, we may be close to a new "network age" in which Internet traffic will be protected with code, allowing users to communicate and organize socially without the fear of government censorship. Schmidt believes that Internet users will communicate via private channels that are shielded by encryption, scrambling data that can be decoded with a special digital key.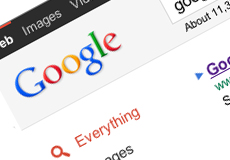 "We can end government censorship in a decade," Schmidt said during a recent speech in Washington, DC, hosted by the Johns Hopkins University School of Advanced International Studies. "The solution to government surveillance is to encrypt everything."
Internet companies including Google, Facebook and Yahoo have been securing their networks in response to National Security Agency surveillance programs, revealed by former NSA contractor Edward Snowden. The companies are making efforts to protect user email and social media posts with encryption methods.
"We have strengthened our systems remarkably as a result of the most recent events," said Schmidt. "It's reasonable to expect that the industry as a whole will continue to strengthen these systems."
Schmidt explained that Google is developing "technology to enable users to securely communicate and defend their computers from hacking attacks," reports Bloomberg. He added that some encryption standards have been broken by the NSA and other countries.
"It's always a cat-and-mouse game," he said. "In that race, I think the censors will lose and I think the people will be empowered."
In a related story, The Local reports that Germany's two main parties have agreed to protect internal communication by encrypting the mobile phones used by politicians.
"The parties are currently in coalition negotiations over forming Germany's next government," notes the article. "Under the new government politicians will only make calls on encrypted phones, meaning mobiles which are not protected will become the exception instead of the norm. It means iPhones will no longer be allowed for official correspondence."
Topics:
Agency
,
Censorship
,
Channel
,
Code
,
Communicate
,
Communication
,
Data
,
DC
,
Decode
,
Email
,
Encrypt
,
Encryption
,
Facebook
,
Federal
,
Germany
,
Google
,
Government
,
Internet
,
iPhone
,
Johns Hopkins
,
Key
,
National
,
Network
,
Network Age
,
NSA
,
Privacy
,
Private
,
Schmidt
,
Scramble
,
Security
,
Shield
,
Snowden
,
Social
,
Spy
,
Surveillance
,
Traffic
,
Washington
,
Yahoo