Digital Black Friday shopping was brisk, with a record $9.12 billion spent, according to Adobe. Online sales were up 2.3 percent year-over-year for Friday, November 25, the day after Thanksgiving. Also a hit, Buy Now Pay Later payments increased by a whopping 78 percent over the prior week, beginning November 19, with inflationary pressures seeming to drive that pattern. Adobe tracks transactions on retail websites. Total seasonal revenue is estimated to top-out at $209 billion, Adobe says, noting that Cyber Monday alone accounted for $11.3 billion. U.S. consumers also spent more time and money shopping in stores on Black Friday than they did the same day last year.
Propelling the record results: "electronics were a major contributor, as online sales surged 221 percent over an average day in October, Adobe said," according to CNBC, which adds that "toys were another popular category for shoppers, up 285 percent, as was exercise equipment, up 218 percent."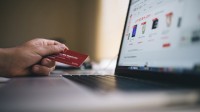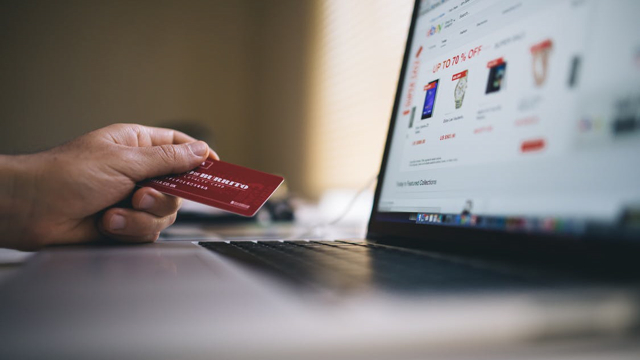 Among the year's hottest holiday items: game consoles, Roblox and "Fortnite" goods, drones, Apple MacBooks and toys related to Disney's "Encanto," the report says.
The Adobe 2022 Holiday Shopping Trends & Insights Report drills down to a granular level. The report is also time-sensitive, highlighting when retailers offered the best deals.
As the date crept up to Black Friday, prices dropped precipitously across three breakout categories (toys, electronics, apparel), with toys seeing as much as a 34 percent price cut from October 1 to November 26. During that time, electronics fell by 24 percent, and apparel by 15 percent. It was not clear whether Adobe expects the price drops to continue through January 1, 2023 (though that would make sense, and The Wall Street Journal reports that consumers are betting on it).
TVs were discounted 13 percent during that period, undercut only by computers (14 percent) and appliances (14 percent).
"Americans returned to their prepandemic habits on Black Friday as they spent more time and money in stores than last year, but some data show they were also cautious with spending as inflation weighs on their pocketbooks," WSJ observed, noting that gas prices are also weighing heavily on pocketbooks.
"The boost in store traffic over Black Friday comes after a surge last year from 2020, the first year of the COVID-19 pandemic when many shoppers favored buying online," WSJ writes, noting that shoppers still indulged in online buying this year, "but many browsed in stores, reveling in a holiday tradition, according to early data."
"For retailers, these numbers may be a promising indicator of the coming weeks," CNBC predicts, adding that "early holiday forecasts have been muted, and Target, Macy's, Nordstrom and other retailers reported a lull in sales in late October and early November," an outcome that may be affected by inflation hovering "near four-decade highs."
WSJ cites consultants and industry groups predicting slower sales growth in 2022 versus 2021.
The New York Times has penciled in a question mark as to the end result of holiday 2022, saying no one knows quite what to make of it. "After two pandemic holiday seasons messed with doorbusters, party plans and supply chains, retailers were hoping that this year would be a return to sanity. But just as it started to appear that families and stores could pull out their old playbooks, along came near-record inflation and the war in Ukraine, only increasing general unease about the state of the world.
Related:
CTA Previews the Hottest Tech Gifts of 2022, Consumer Technology Association, 10/27/22
CTA: Nearly 200M U.S. Adults Plan to Give Consumer Tech This Holiday Season, HD Guru, 10/27/22
CTA: Streaming Services Will Be Focus for Holiday Shoppers, ETCentric, 10/28/22
Videogame Companies Brace for Lackluster Holiday Season, The Wall Street Journal, 11/23/22
Cyber Monday Online Sales Hit a Record $11.3 Billion, TechCrunch, 11/29/22
Topics:
Adobe
,
Apparel
,
Apple
,
Black Friday
,
Buy Now Pay Later
,
COVID-19
,
Cyber Monday
,
Disney
,
Doorbusters
,
E-Commerce
,
Electronics
,
Encanto
,
Fortnite
,
Game Console
,
Holiday Shopping
,
Inflation
,
MacBook
,
Macroeconomics
,
Macy's
,
Nordstrom
,
Online Sales
,
Pandemic
,
Retail
,
Roblox
,
Shopping
,
Target
,
Thanksgiving
,
Ukraine
,
War