More people than ever are using subtitles — often in their native language, to help follow-along with indiscernible audio, according to a study by language-teaching app Preply. Netflix released figures indicating more than 80 percent of its subscribers used subtitles (or closed captions) once a month or more. And the trend is not limited to seniors; younger viewers are about four times more likely to turn on subtitles. The prevalence of rear-facing, or downward-directed speakers in today's ultra-thin TVs has compounded the problem, often resulting in worse audio than the old-fashioned TV sets, which had front-facing speakers. But there are other issues affecting TV audio.
"Your TV is just one of the culprits," writes The Wall Street Journal, spreading the blame among "virtually every other step of the audio process, from a studio's production choices to the device used to watch the content."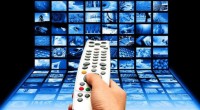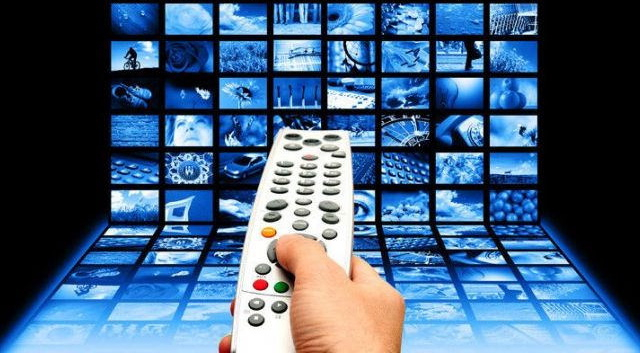 While professional sound mixers do their best to combine dialogue, music and sound effects into a coherent whole, it's difficult to do that in a way that optimizes the sound across every platform and device, including those that "aren't built to support state-of-the-art audio," WSJ writes, noting, "a movie designed to sound great in a giant theater might not sound the same on your smartphone — or your TV."
In less complicated times, sound was mixed for either mono (one-speaker) or stereo (two-speaker), but today's sound engineers design for a much more complicated end result. For example, surround sound can have five speakers and a subwoofer, while Dolby Atmos accommodates even more outputs.
"Dolby's immersive technology has become popular with studios that want to make at-home viewing more like going to a theater," WSJ says, explaining "that is great if you have a high-end sound setup, but not ideal if you have a basic TV or often watch video on your older phone or tablet."
Even high-end AVsound systems can find the dialogue playing second fiddle to sound effects. The end result is more people than ever using subtitles. The Preply survey, conducted in May, reports Fox 13, found "members of Gen Z — which are often defined as those born between 1997 and 2012 — were much more likely to be frequent subtitle users (70 percent) compared to older viewers," while "millennials, born between 1981 and 1996, were also more likely (53 percent) to use the feature than the average respondent. But older people, such as Gen X and Baby Boomers, were the groups least likely to frequently use subtitles."
The UK's iNews quotes television writer and critic Scott Bryan positing that youngsters may be using subtitles not because they can't hear the dialogue, but because they are media multitasking — maybe watching TV while they talk on the phone with a friend. "I think so many young people are distracted by their phones now that they can't give television undivided attention," Bryan told iNews, surmising, "subtitles can help to close that gap."
Topics:
Audio
,
Baby Boomers
,
Closed Captioning
,
Dolby Atmos
,
Gen X
,
Gen Z
,
Media Multitasking
,
Millennial
,
Movie
,
Movie Theater
,
Music
,
Netflix
,
Preply
,
Scott Bryan
,
Smartphone
,
Sound
,
Sound Effects
,
Sound Engineers
,
Sound Mixer
,
Speakers
,
Subtitles
,
Surround Sound
,
Tablet
,
Television
,
Theater
,
TV
,
United Kingdom