The Federal Communications Commission has adopted new rules prohibiting the U.S. sale of certain telecommunications and surveillance devices manufactured by Chinese companies. In a move to shore up national security, the move blocks equipment deemed to pose an unacceptable risk from receiving import authorization. In recent years, the government has taken various actions to secure the U.S. supply chain for communications equipment and services. "These new rules are an important part of our ongoing actions to protect the American people from national security threats involving telecommunications," FCC chairwoman Jessica Rosenworcel said.
"The rule change affects 10 companies already subject to other restrictions and prohibits them from marketing or importing new products," The Wall Street Journal reports.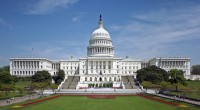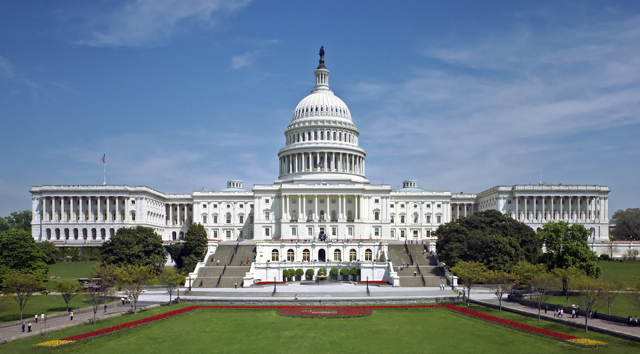 The ban, which includes both communications equipment and services, affects Huawei Technologies, ZTE Corporation, Hytera Communications, Hangzhou Hikvision Digital Technology, and Dahua Technology, as well as their subsidiaries and affiliates, the FCC said in a news announcement.
"The latest order stops short of requiring U.S. equipment buyers to remove items they have previously purchased or stripping authorizations for electronics models that already exist," writes WSJ, quoting a spokesman for Hikvision saying that the agency's decision will not protect U.S. national security, "but will do a great deal to make it more harmful and more expensive for U.S. small businesses, local authorities, school districts, and individual consumers."
According to The Hill, "FCC Commissioner Brendan Carr said in a statement on Twitter that the commission's unanimous decision is the first time in U.S. history that it has voted to prohibit the authorization of equipment based on national security concerns."
Carr explained that Huawei and ZTE are banned, while "equipment from Dahua, Hikvision and Hytera can be approved for import and sale only if they assure the FCC that their equipment won't be used for public safety, security of government facilities or other national security purposes," The Hill writes.
Carr added that the FCC can also revoke existing authorizations for other equipment if it chooses. "While we do not exercise that revocation authority in this order, I hope that we soon will, and I look forward to working with my FCC colleagues on achieving that result," Carr said.
In 2021, Carr had called for the FCC to close what he referred to as the "Huawei loophole," which enabled "insecure" gear from getting import approval via subsidiaries, third-parties, and other workarounds.
"[O]nce we have determined that equipment from certain manufacturers poses an unacceptable national security risk, it makes no sense to allow that exact same equipment to be purchased and inserted into our communications networks as long as federal dollars are not involved," The Verge writes, quoting, in part, from Carr's statement, while editorializing that "it's not a blanket ban, either. Clearly marked consumer products are likely going to be exempt."
Topics:
Brendan Carr
,
China
,
Consumer
,
Dahua
,
Electronics
,
FCC
,
Federal Government
,
Government
,
Hikvision
,
Huawei
,
Hytera
,
Imports
,
Jessica Rosenworcel
,
National Security
,
Public Safety
,
Safety
,
Schools
,
Security
,
Small Business
,
Surveillance
,
Telecom
,
Telecommunications
,
Twitter
,
United States
,
ZTE