Community forum aggregator Reddit is looking into expanding user-generated video content. Although it hasn't yet reached the testing phase, reports say the platform is exploring a TikTok-like suite of editing tools, including a reaction feature comparable to Stitches and Duets (which have inspired similar functionality on Instagram's Reels and Snapchat's Spotlight). Reddit already supports video, but not reactions. Reportedly, its interest at this early stage is in reactions as an engagement tool for discussions, not in fostering a full-blown creator economy like TikTok, Instagram and Snapchat.
Reddit earlier this month added a Discover Tab, in the form of a compass. "Tap it and you'll see an array of photo and video posts Reddit thinks you'll enjoy based on communities you're a part of or have spent a lot of time lurking," Popular Science writes.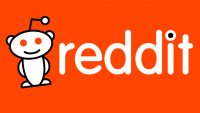 "Today, many of these discussions on Reddit's site are written in text, but video reactions could add a new layer to these online conversations," reports TechCrunch. "The company will be reaching out to various communities, known as subreddits, to determine whether they would be interested in exploring video in such a way."
Other video features —such as effects, filters, stickers and music — could also be part of the test. Reddit began adding some of that functionality to its camera app last fall.
"In December 2020, Reddit signaled its interest in expanding further into video after it acquired TikTok competitor Dubsmash. The company shut down the app this year after first working to integrate the startup's video creation tools into Reddit." TechCrunch says the underlying video technology acquired from Dubsmash will be leveraged in the reactions.
Reddit director of product for content and communities Jason Costa told Popular Science his team is "ushering in a new era of discovery on Reddit, with images and video top of mind. We're making discovering relevant content and communities more intuitive."
Reddit was launched in 2005, writes Backlinko, which says it has "more than 430 million monthly active users and over 100,000 active communities." Statista says in 2021 Reddit had 1.7 billion unique visitors. The company was recently valued at $10 billion following an August funding round of $410 million.
Topics:
App
,
Conversations
,
Creator Economy
,
Digital Effects
,
Discover Tab
,
Dubsmash
,
Editing
,
Image
,
Instagram
,
Instagram Reels
,
Jason Costa
,
Music
,
News
,
Photo
,
Reddit
,
Snapchat
,
Social Media
,
Spotlight
,
Stickers
,
Subreddit
,
TikTok
,
TikTok Duets
,
TikTok Stitches
,
UGC
,
Video
,
Video Filter