It was a successful fiscal third quarter for The Walt Disney Company, which saw revenue jump 26 percent and profits up 54 percent compared to the same period in 2021. The company, celebrating its centenary, had revenue of $21.5 billion and profits of $1.41 billion (77 cents a share) for the three months ending July 2. Theme park revenue was up more than 70 percent, to $7.4 billion, as the company continued to shake COVID-19 contractions. For an added flourish, Disney+ grew a whopping 31 percent worldwide, adding 14.4 million subscribers to top out at 152 million.
"Disney now boasts 221 million streaming customers across all of its platforms — beating the 220.7 million subscribers Netflix announced in July," reports The New York Times.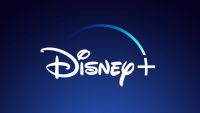 Fortune's headline reads "Netflix's bad year just got worse" as Disney surpassed Netflix in streaming subscribers. While Disney+ outperformed expectations in terms of subscriber growth and the streaming division overall increased revenue by 19 percent for the quarter (to $5.1 billion), the company experienced a direct-to-consumer operating loss.
"The increase in operating loss was due to a higher loss at Disney+, lower operating income at Hulu and, to a lesser extent, a higher loss at ESPN+," Disney said in its Q3 earnings report.
"The company lowered its forecast for future Disney+ growth, raised the prices on its streaming offerings, outlined plans for a new ad-supported tier of Disney+ and said nearly all of the streaming service's growth is coming from overseas," The Wall Street Journal explains. "The company's earnings this quarter reflect the difficulties it and rivals, such as Netflix Inc., face in attracting new customers domestically, where streaming options abound and many households use one or more services."
Disney+ is raising the monthly subscription price for its ad-free tier by 38 percent to $10.99 a month in December, Fortune writes, noting that it will be offering "an alternative cheaper option with ads for its current subscription price of $7.99 per month."
"Disney is gaining market share when Netflix is struggling to add more subscribers," Investing.com analyst Haris Anwar told Reuters, adding that "Disney has still more room to grow in international markets where it's rolling out its service fast and adding new customers."
"Regardless of subscriber count, Netflix and Disney+ are both upping their prices for customers who want to watch their services without ads," Fortune notes.
"We are taking a thoughtful approach by launching with a lower ad load and frequency to ensure a great experience for viewers," Disney chief executive Bob Chapek told analysts on an earnings call this week. "Disney's board recently renewed Mr. Chapek's contract until 2025," reports NYT.
Topics:
Ad-Free
,
Advertising
,
Bob Chapek
,
COVID-19
,
Direct-to-Consumer
,
Disney
,
Disney Plus
,
Earnings
,
ESPN Plus
,
Haris Anwar
,
Hulu
,
Investing.com
,
Movies
,
Netflix
,
Paid Subscribers
,
Revenue
,
Streaming
,
Subscribers
,
Subscription
,
Subscription Tiers
,
The Walt Disney Company
,
Theme Parks
,
TV Shows
,
Video
,
Wall Street