OpenAI's powerful text-to-image generator DALL-E 2 is still in beta, but businesses are already testing it for commercial use. Apparel firm Stitch Fix has been using it to visualize fabric and color personalization, while Heinz tapped the AI system for a marketing campaign. Cosmopolitan used it to design a magazine cover. Others have leveraged the image engine to generate logos and thumbnails. These early adopters are identifying technical issues that OpenAI says it is addressing as it readies DALL-E 2 for enterprise. Foremost among the complaints is the lack of a dedicated API for public use.
For the time being, OpenAI instructs DALL-E 2 users to download GPT-3 for natural language tasks and Codex to translate natural language to code. "Unofficial workarounds to DALL-E 2's lack of API have sprung up across the web, strung together by devs eager to build the system into apps, services, websites and even video games," TechCrunch reports.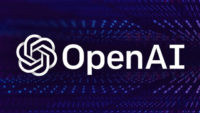 Among the obstacles early users have encountered, Eric Silberstein, data science VP at e-commerce startup Klaviyo says DALL-E 2 creates unnatural-looking human faces, an issue that often comes up. "Still, he said he'd consider using DALL-E 2 for tasks like giving starting points for edits and conveying ideas to graphic artists" as well as for stock-style photos without humans "and illustrations without specific branding guidelines," TechCrunch writes.
Sometimes the AI abnormalities can work as an advantage, rather than an obstacle. Using natural language terms like "fuzzy ketchup," "ketchup renaissance" and "ketchup in space," Heinz had DALL-E 2 generate images it used to inspire fans to send in their own prompts for creating art that was then curated and shared across social channels.
"With AI imagery dominating news and social feeds, we saw a natural opportunity to extend our 'Draw Ketchup' campaign; rooted in the insight that Heinz is synonymous with the word ketchup — to test this theory in the AI space," Heinz senior brand manager Jacqueline Chao said.
And when a Stitch Fix customer requested "a 'high-rise, red, stretchy, skinny jean' during the pilot, DALL-E 2 was tapped to generate images of that item, which a stylist could use to match with a similar product in Stitch Fix's inventory," TechCrunch writes, detailing numerous other use cases.
OpenAI hasn't shared any numbers yet as to how many DALL-E 2 business users there are, but TechCrunch says that "anecdotally, the demand appears to be there." And the halo-effect form DALL-E 2 publicity seems to be generating interest in OpenAI's other text-based image generator, GLIDE, as well as Google's Imagen. VentureBeat offers a detailed analysis of how the three platforms compare, proclaiming that with this trio of tools "the text-to-image generator revolution is in full swing."
Topics:
API
,
Apps
,
Artificial Intelligence
,
Beta Test
,
Codex
,
Cosmopolitan
,
DALL-E 2
,
Developers
,
Enterprise
,
Eric Silberstein
,
GLIDE
,
Google
,
GPT-3
,
Heinz
,
Imagen
,
Jacqueline Chao
,
Klaviyo
,
Logos
,
Marketing
,
Natural Language
,
NLP
,
OpenAI
,
Social Media
,
Stitch Fix
,
Text-to-Image
,
Thumbnails
,
Video Games