For 5G to take off, manufacturers have to produce devices that integrate the technology. To that end, Qualcomm has partnered with 19 device makers, all of which will be relying on the chipmaker's new Snapdragon X50 5G-compatible modem in at least one of their devices. Qualcomm has inked additional partnerships with global carriers, which will also be using the X50 modem for their 5G trials. All four major U.S. networks will begin their rollout of 5G networks by the end of this year, with full nationwide coverage by 2020.
Digital Trends reports that Qualcomm's Snapdragon X50 5G NR modem "is capable of supporting data connections of up to a massive 5 gigabits per second," although it's "unlikely you'll ever experience such a speed in the real world." Real-world connections might go as high as a gigabit per second, "which is a major improvement over speeds on a modern 4G LTE network."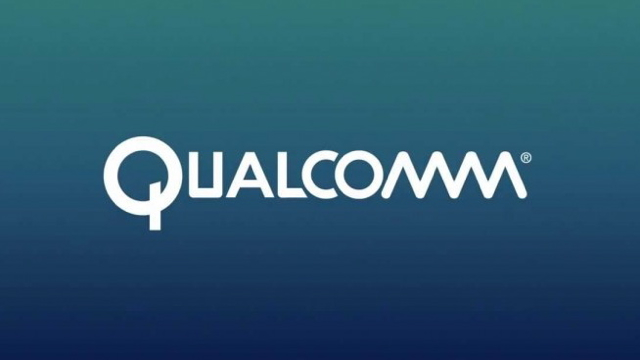 According to the press release, Qualcomm's partnerships include Asus, Fujitsu, HTC, LG, Oppo, Sharp, Sony Mobile, Xiaomi, ZTE and others. With regard to carriers, "the company is working with AT&T, Sprint, T-Mobile, and Verizon in the U.S., as well as other carriers around the world, like Australia's Telstra and China Mobile," notes DT.
Not everyone has signed up to work with Qualcomm. Apple is one of the "big names missing from the list," although Digital Trends notes that, "it's unsurprising considering the tumultuous relationship between the two." Also missing from the list of Qualcomm partners is Huawei, "which is understandable as the Chinese company has continued its focus on developing its own chips."
To position itself for the 5G race, Qualcomm "has been working with most Android manufacturers for years now, and those partnerships will almost certainly continue into the next generation of chipsets and modems." Digital Trends predicts that Qualcomm will "eventually announce a second-generation 5G modem, which will add backward compatibility for 4G networks." Currently, "devices that use the X50 modem, for example, still need another modem, like Qualcomm's X20, to connect to 4G and 3G."
Qualcomm envisions a number of 5G use cases including "enhanced mobile broadband to smartphones; Always Connected PCs; head-mounted displays for virtual reality, augmented reality and extended reality; and mobile broadband, all of which require constant and consistent cloud connectivity."
Topics:
3G
,
4G
,
5G
,
Android
,
Apple
,
Asus
,
AT&T
,
Augmented Reality
,
Australia
,
Broadband
,
China
,
Cloud
,
Extended Reality
,
Fujitsu
,
HMD
,
HTC
,
Huawei
,
Internet
,
IoT
,
LG
,
Mobile
,
Modem
,
Networks
,
Oppo
,
Qualcomm
,
Qualcomm X20
,
Qualcomm X50
,
Sharp
,
Smartphone
,
Snapdragon
,
Sony
,
Sprint
,
T-Mobile
,
Telstra
,
Verizon
,
Virtual Reality
,
Wireless
,
Xiaomi
,
ZTE