Prime Focus Technologies (PFT) has agreed to acquire DAX in a deal valued at nearly $12.5 million. PFT is known for CLEAR, its cloud-based content and workflow management platform, while Culver City-based DAX develops media asset management applications and cloud-based production software, including the Emmy-winning Digital Dailies. DAX is actively engaged in the ETC's Cloud Project, sharing both expertise and development resources.
One of the components that DAX has introduced to the Cloud Project working groups is a new Registry ID system designed to address the complicated and increasingly important metadata issues associated with modern digital production.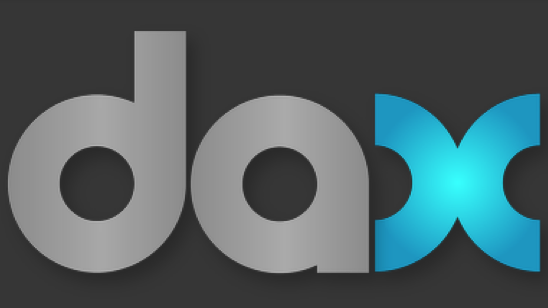 "With the acquisition, DAX CEO Patrick Macdonald-King and his 50-person team, based in Culver City and Toronto, become employees of PFT, with Macdonald-King joining as president of PFT North America," writes Carolyn Giardina for The Hollywood Reporter. "The product brands DAX and Digital Dailies will continue to be used."
"The acquisition will enable Prime Focus Technologies, which serves broadcasters and film studios worldwide, to expand its North American business," notes the Los Angeles Times. "DAX's cloud-based production workflow and digital asset management system is used by several studios, including Warner Bros. Television, CBS, Fox Television Studios, Legendary, Starz and Lionsgate."
"Production has become decentralized, so you want a system that is geographically agnostic," said Ramki Sankaranarayanan, founder and CEO of PFT. "Our vision is to build the best enterprise platform for production on the cloud by taking a fresh look at media workflows through the lens of a studio that wants to efficiently collaborate across divisions with its entertainment content before, during and after the production phase."
PFT employs about 1,000 people across operations in Mumbai, Los Angeles, New York, London, Cape Town and Johannesburg.
PFT and DAX have plans to exhibit together at April's NAB Show in Las Vegas.
Topics:
Acquire
,
Africa
,
Agreement
,
App
,
Application
,
Asset
,
Brand
,
Broadcast
,
Business
,
Buy
,
California
,
Canada
,
Clear
,
Cloud
,
Collaborate
,
Content
,
Culver City
,
DAX
,
Deal
,
Digital Dailies
,
Emmy
,
Enterprise
,
ETC
,
Film
,
Focus
,
ID
,
LA
,
Las Vegas
,
Lionsgate
,
MAM
,
Management
,
Merger
,
Metadata
,
Movie
,
NAB
,
New York
,
PFT
,
Prime
,
Production
,
Project
,
Purchase
,
Registry
,
Software
,
Starz
,
Studio
,
System
,
Television
,
Toronto
,
TV
,
Warner
,
Workflow