In the past two years, nearly every major gaming and technology company has debuted a cloud gaming service, from Microsoft's xCloud and Sony's PlayStation Now to Google's Stadia, Nvidia's GeForce Now and Tencent's Start. Even Amazon and Facebook are reported to be considering launching cloud gaming units. Behind the scenes, many experts said that, as cloud gaming grows in popularity, the result could be a so-called infrastructure arms race. Worldwide, there are approximately 2 billion gamers.
Wired reports that, according to Deloitte chief cloud strategy officer David Linthicum, the company that will be the most successful will be the one that "provides the fastest infrastructure and the largest points of presence in data centers around the world." In the U.S., it takes 40 to 60 milliseconds to send an an ax-slash signal between the East Coast and West Coast, "enough time for frustration to creep in."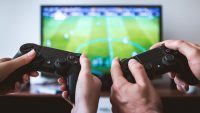 To avoid that, streamers need "a lot of well-located data centers." At INAP, a data center colocation company, senior vice president of product/technology Jennifer Curry noted that, "just 20 to 30 additional milliseconds can be the difference between a top-tier service and an unviable service."
Data centers need to be near or in cities and require large spaces, expensive hardware, security, fiber-optic connectivity as well as massive amounts of power. "It is an expensive thing," says Equinix VP of business development Jim Poole. "The thing about cloud services that a lot of people don't appreciate is that you're investing a massive amount of capital ahead of demand." As a result, Big Tech companies that own their own data centers dominate the space, leaving smaller companies at a disadvantage.
At Microsoft, "Project xCloud developers work closely with the Azure data center teams to optimize the service and integrate it with … Xbox Live services." The company has 60 data centers in 140 countries. "Any company that does not own and operate their own cloud has to pay margins to someone else to get access to cloud infrastructure," said Microsoft corporate VP of cloud gaming Kareem Choudhry. "They're just going to be structurally disadvantaged against a company like Microsoft."
Google also has its own cloud infrastructure, with 21 data centers around the world, which gave it a "natural entry point into cloud gaming," and Nvidia, which owns 15 data centers in Asia, Europe and North America, said it "can reach 80 percent of broadband homes globally within 20 milliseconds. Although Nvidia needs pricey colocation help to stream its gaming, it already has "cloud gaming servers combining a powerful Nvidia Quadro RTX 6000 and 8,000 GPUs with virtual GPU software, also made by Nvidia."
Sony PlayStation inked a deal in May 2019 with Microsoft to utilize the latter's Azure data centers. Nintendo, meanwhile, is still "hedging its bets on cloud gaming's uncertain future."
Topics:
Amazon
,
Azure
,
Cloud
,
Cloud Gaming
,
Data Center
,
David Linthicum
,
Deloitte
,
Equinix
,
Facebook
,
Gaming
,
GeForce NOW
,
Google
,
INAP
,
Jennifer Curry
,
Jim Poole
,
Kareem Choudhry
,
Microsoft
,
Nintendo
,
Nvidia
,
PlayStation Now
,
Project xCloud
,
Sony
,
Stadia
,
Start
,
Streaming
,
Tencent
,
Xbox Live
,
xCloud