PlayOn, whose software records video from streaming services to watch offline without ads on any device, now offers this functionality for mobile devices. PlayOn Cloud is available as a free download on iOS (with Android support coming soon). It allows the user to download video to mobile devices, and keeps the recording in the cloud for 30 days. Viewers can watch offline, with AdSkip technology. Support is available for Netflix, Amazon Video, Hulu, Yahoo! View, HBO Now, YouTube, NBC, ABC, CBS, Fox, PBS and The CW.
TechCrunch reports that PlayOn Cloud walks a fine line between what's legal and what isn't. Netflix and Hulu, for example, make it clear that, by using its service, "you agree not to archive, download, reproduce, or distribute its videos," via "any device, software, Internet site, Web-based service or other means."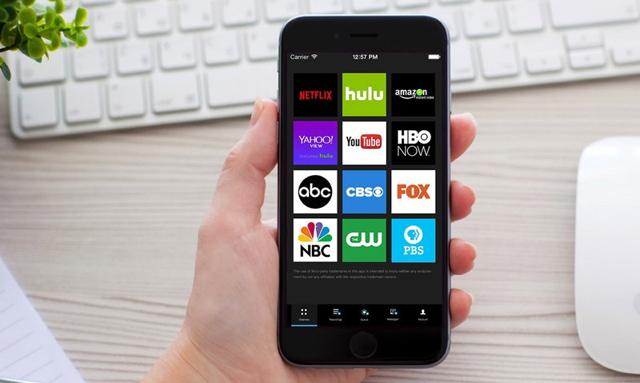 The Digital Millennium Copyright Act (DMCA) allows a little wiggle room — PlayOn Cloud isn't "circumventing DRM or accessing the encrypted stream," but rather "uses screen capturing technology."
According to PlayOn, the user is "commanding a virtual server to start a Web browser session to play and record the content you've selected," meaning that the recording takes place in real time. For users, that means it's not a quick fix, requiring time to record and then download the content to the device for offline viewing.
Then there's the issue of how necessary PlayOn Cloud is. Some streaming services already offer or are considering offering offline access. And, as the presence of Wi-Fi increases, an app like PlayOn Cloud may become less relevant.
To use PlayOn Cloud, a user must be able to access the streaming service in question. PlayOn sells "credits," priced at 99 cents each, which the consumer uses to "buy" a recording. Upon launch, PlayOn is offering 25 credits for $17.50 with the code "cheapskate," a rate that is good for up to 100 credits. An earlier deal offered five free credits to anyone downloading the app before November 13.
Topics:
ABC
,
AdSkip
,
Amazon Video
,
Android
,
CBS
,
Digital Millennium Copyright Act
,
DMCA
,
Encryption
,
FOX
,
HBO Now
,
Hulu
,
iOS
,
Mobile Devices
,
NBC
,
Netflix
,
PBS
,
PlayOn
,
PlayOn Cloud
,
Software
,
Streaming
,
Streaming Video Recorder
,
SVR
,
The CW
,
Video
,
Video Recording
,
Virtual Server
,
Wi-Fi
,
Yahoo View
,
YouTube