During the U.S. presidential election, the preponderance of fake news on various social media sites got a lot of attention. Now, Google says it is updating its policies to ban fake-news websites from using AdSense, its ad-selling software. The company defined fake news as "pages that misrepresent, misstate, or conceal information about the publisher, the publisher's content, or the [website's] primary purpose." Following in Google's footsteps, Facebook similarly banned fake news sites from using its advertising network.
The Wall Street Journal reports that Google was stung "when a false story on a right-wing blog erroneously stating Donald Trump won the popular vote appeared atop some Google search results."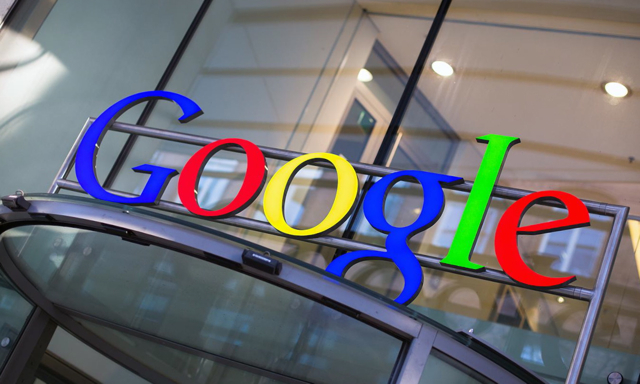 Google's AdSense, which places ads on websites, is a significant tool for website operators to generate revenue. Up until now, Google has only banned "sites that promote hate speech or include pornography and violent content." A spokeswoman said the ban on fake news is "imminent," and "follows existing Google policies that ban advertisements that misrepresent what they are marketing."
Elsewhere, WSJ notes that Facebook's ban on fake news sites using its Facebook Audience Network has been added to "the category of misleading, illegal and deceptive sites."
"While implied, we have updated the policy to explicitly clarify that this applies to fake news," said a company spokesman. "We vigorously enforce our policies and take swift action against sites and apps that are found to be in violation. Our team will continue to closely vet all prospective publishers and monitor existing ones to ensure compliance."
TechCrunch reports that on Gizmodo's allegation — strongly denied by Facebook — that the company "shelved a planned update earlier this year that could have identified fake news because it would disproportionately demote right-wing news outlets."
In January 2015, the company did debut an update "designed to combat hoax news stories, which demoted links that were heavily flagged as fake by users, and that were often deleted later by users who posted them." Although that is still in place, Facebook released another News Feed update in August of this year, "designed to reduce clickbait stories" via a machine learning algorithm that would "identify and demote future stories" with clickbait phrases.
In trying out the two different update options, Facebook determined that the one using "the machine learning classifier built specifically for detecting clickbait via computer algorithm" was more successful, with fewer false positives and false negatives. TechCrunch points out that the decision to "rely on a machine learning algorithm" is in step with "Facebook's recent push to reduce the potential for human bias in its curation."
Facebook, Twitter, Google and other news distributors still have to delineate between "clear hoaxes that can be disproven with facts" and "exaggerated and heavily-spun stories that might be considered clickbait." The latter is more difficult to battle, since news outlets "are incentivized to frame stories as sensationally as possible." Most technology platforms "err on the side of ranking by engagement."
As Facebook chief executive Mark Zuckerberg has said, "I believe we must be extremely cautious about becoming arbiters of truth ourselves."