Twitter now allows some mobile users to watch live video feeds on its sister app Periscope within the Twitter timeline. Previously, Twitter users linked to Periscope broadcasts via the discrete app. Acquired by Twitter in 2015, Periscope has taken off among users who use it to broadcast their whereabouts from smartphones. Users have posted an estimated 100 million live feeds on Periscope in the 10 months since its purchase. By linking the two apps, Twitter will introduce Periscope to new users and become home to more content.
In the beginning, only users of Apple mobile devices will be able to integrate Periscope into the Twitter timeline, says The Wall Street Journal. Broadcasts will show comments and the approval icon — floating hearts — that are Periscope's trademark.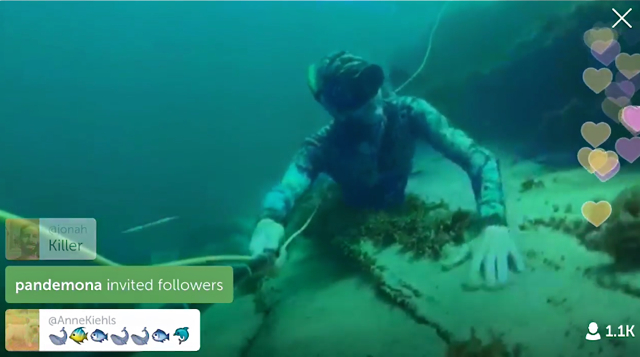 But the integration isn't total; users will still have to switch to Periscope to submit comments, send hearts or stream their own videos, although they will be able to retweet, reply or "like" the tweet of the broadcast.
The hope is that Twitter users will be able to see more interesting content within the app; for example, Twitter users who follow comedian Kevin Hart can watch a Periscope broadcast of him. And, with this new capability, Periscope broadcasters, among them celebrities, politicians, journalists and social media stars, may be able to build their viewership and brands. Twitter has 300 million monthly active users, compared to Periscope's 10 million accounts.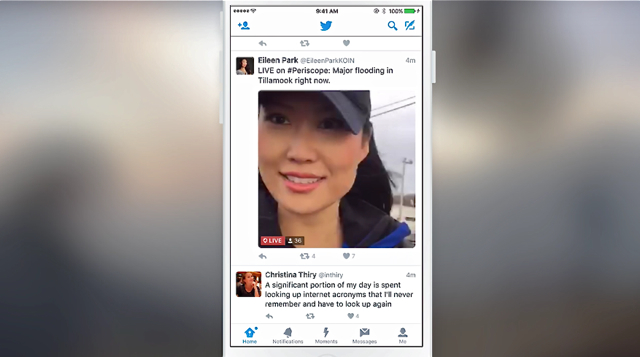 Advertisers also stand to win, with the ability to place an actual broadcast in Periscope in a promoted tweet. The integration of the two apps is an acknowledgement of users' preference for more videos/images and less text. Users may be annoyed that the videos, which auto-play, will burn up their data allotment, and there's always the risk of bad videos alienating viewers. But the auto-play feature is a default that can be shut off.
Topics:
Advertisers
,
Advertising
,
Apple
,
Apps
,
Athletes
,
Auto-Play Videos
,
Brand
,
Broadcasts
,
Celebrities
,
Comedians
,
iPhone
,
Journalists
,
Kevin Hart
,
Marketing
,
Mobile Devices
,
Mobile Video
,
News Feed
,
Periscope
,
Politicians
,
Promoted Tweet
,
Smartphones
,
Social Media
,
Streaming
,
Timeline
,
Tweets
,
Twitter
,
Video