The Internet, digital medical devices, blockchain, gene editing, drones and solar energy all found their tipping point in 2015. What will 2016 bring? Some experts predict we'll see "the inflexion point" in virtual reality and holodecks, the Internet of Things (IoT), artificial intelligence (AI), autonomous cars, robots and space exploration. Alphabet chairman Eric Schmidt has publicly stated that AI will solve the world's hard problems, including population growth, climate change, human development and education.
According to TechCrunch, 2016 will launch "the most innovative period in human history." Artificial intelligence certainly gets the most buzz.
"AI-based face recognition, for example, has almost reached human capability. And IBM Watson can diagnose certain cancers better than any human doctor can." Watson is now available to developers and Google and Facebook have also open-sourced or released its technology. "Entrepreneurs all over the world are taking up the baton."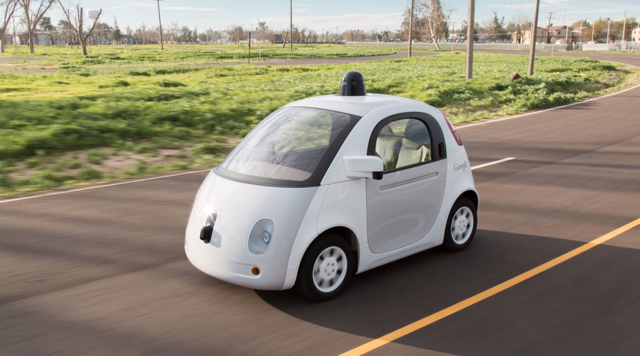 Alphabet's Schmidt is one of the most enthusiastic public supporters, and, says Bloomberg, "Google has been one of the most significant corporate backers of AI." The promise of this is so profound that we… are working incredibly hard to advance these platforms," said Schmidt.
Virtual reality is off to a good start with the debut of Oculus Rift, and other VR technology will soon be coming from Microsoft and Magic Leap. According to TechCrunch, "Prices will fall, capabilities will increase, and footprints will shrink… and 2016 will mark the beginning of the VR revolution."
A connected home, office, and car are all coming, making the Internet of Things a reality. "Starting in 2016, everything will be connected — including our homes and appliances, our cars, street lights, and medical instruments," sharing information with each other and bringing efficiencies and security risks.
Robots are succeeding via a new generation introduced by Switzerland's ABB, Denmark's Universal Robots, and Boston's Rethink Robotics. These are robots that can thread a needle, assemble circuits and work with humans. Robots can even learn tasks by themselves and teach others. "We are at the cusp of the industrial-robot revolution," suggests TechCrunch.
Autonomous vehicles are speeding along, with Google reaching 1 million miles driven by its prototypes and Tesla releasing functionality in autos. "Major car manufacturers announced their plans for robocars" and we'll see them tested on our highways soon.
Finally, with technology's costs falling, space exploration will become more feasible. "Maybe there'll be nothing beyond some rocket launches and a few competitive tweets between Musk and Bezos in 2016, but we will be closer to having colonies on Mars."
Topics:
ABB
,
Alphabet
,
Artificial Intelligence
,
Autonomous Car
,
Blockchain
,
Boston
,
CES 2016
,
Connected Device
,
Denmark
,
Drone
,
Elon Musk
,
Eric Schmidt
,
Face Recognition
,
Facebook
,
Google
,
IBM Watson
,
Internet of Things
,
Jeff Bezos
,
Magic Leap
,
Microsoft
,
Oculus Rift
,
Rethink Robotics
,
Robot
,
Smart Home
,
Space Exploration
,
Switzerland
,
Tesla
,
Universal Robots
,
Virtual Reality