Peacock struck a deal with Meta Platforms that will allow its subscribers to view movies, TV shows and sports in virtual reality on Meta Quest 2 and Meta Quest Pro headsets. That includes MLB and NFL games, "all in VR on your own giant, personal screen." VR will be available to all Peacock subscribers, starting with the ad-subsidized $4.99 per month Premium tier, but those who sign-up with a qualifying Quest 2 or Quest Pro before April 11, 2024 will be eligible to receive Peacock Premium for 12 months at no additional cost. Those who had qualifying Meta headsets registered on or before April 11, 2023 will be eligible for three free months of Peacock Premium.
The promotion is being offered to those over 18, who are residents of the U.S. and certain of its territories, Meta says in an announcement that explains how to activate the offer. Peacock also has an ad-free Premium Plus plan for $9.99 per month. In January, the streamer initiated steps to discontinue its "free, ad-supported option, as NBCU focuses on growing paid subscribers," Variety writes.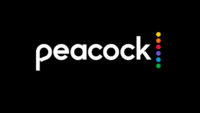 "The launch of Peacock on Meta Quest 2 (currently $400 and up) and Quest Pro (which starts at $1,000) is part of a broader three-year partnership between NBCU and Meta to adapt a range of the media company's intellectual property … for virtual environments including Meta Horizon Worlds and the Meta Avatars Store," according to Variety.
Using a Meta VR headset will allow users "to multitask by watching multiple screens at once streaming Peacock content" while also browsing the Internet, adjusting the image "up to full theater size," Meta says, noting the VR content roster will include access to "more than 90,000 hours of movies, binge-worthy TV shows, sports like Big Ten football, Premier League soccer and WWE wrestling, and more across more than 50 always-on channels."
Content will include popular series, next-day episodes from Bravo and NBC, and streaming originals. Beginning April 23, Major League Baseball games join the lineup as part of "MLB Sunday Morning Leadoff." The months ahead hold the Kentucky Derby, Indianapolis 500 and the U.S. Open national golf championship.
NBCU reported 20 million paid subscribers for Peacock as of the end of 2022, reports Variety. Meta, "has been in the midst of a costly pivot toward the metaverse," per Deadline, which notes the company "has sold more than 20 million Quest headsets and brought in $1.5 billion via the Quest Store," which pales compared to $13.7 billion in 2022 losses at Reality Labs VR division.
Topics:
Advertising
,
Bravo
,
Horizon Worlds
,
Meta Avatars Store
,
Meta Platforms
,
Meta Quest 2
,
Meta Quest Pro
,
Metaverse
,
MLB
,
Movie
,
NBC
,
NBCU
,
NFL
,
Paid Subscription
,
Peacock
,
Peacock Premium
,
Premier League
,
Reality Labs
,
Sports
,
Streaming
,
Subscription
,
TV Show
,
Video
,
Virtual Reality
,
VR Headset
,
WWE