Peacock premium subscribers will have streaming access to Bravo shows the day after they air on the NBCUniversal sister service, which has also secured a multiyear output deal with Lionsgate for movies that will begin streaming in 2024. "Bravo fans have another reason to celebrate" in addition to the recent news that BravoCon is returning to New York City this October, NBCUniversal touted. Starting this week, new seasons of Bravo hits "The Real Housewives of Atlanta," "Top Chef" and "Below Deck" will be available on Peacock the day after air.
Recently completed seasons will be added to the Peacock library of Bravo series available to stream, "so fans can catch up on every single episode of series like 'The Real Housewives of Orange County,' 'Million Dollar Listing New York' and 'Vanderpump Rules,'" the company said in its newsroom.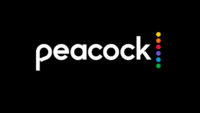 In September, every Bravo series will be available to stream on Peacock next day, the company said. "Starting this fall, Peacock will become the exclusive U.S. streaming outlet for all Bravo shows — meaning they will be leaving Hulu," Variety writes, adding that "earlier this year, NBCU ended its agreement with Disney for distribution on Hulu of next-day and current-season shows."
Peacock is bolstering its schedule as it positions to compete with bigger players like Disney+, HBO Max and Netflix. Peacock president Kelly Campbell says three new movies greenlit and produced by Universal Pictures will premiere on Peacock in 2023.
"The additional film content is crucial to the strategy at Peacock, which announced last week that it had ended the first quarter of the year with more than 13 million paid subscribers and 28 million monthly active accounts in the United States, a growth of four million users," The New York Times reports.
The Lionsgate deal starts with the studio's 2022 slate and "The Unbearable Weight of Massive Talent," starring Nicolas Cage," with others to follow. "Peacock won't be the first to get its hands on these films, however, as they'll ping pong between various platforms in the coming years. They'll initially stream on Starz, and then for a while they'll be available to watch for free on the Roku Channel," Engadget explains.
Peacock also said its drama series reboot "Bel-Air" has since premiering in February "shattered every Peacock record for new subscribers, usage, and upgrades, and has been crowned as the platform's most-streamed original series reaching 8 million accounts to date."
Topics:
Bel-Air
,
Below Deck
,
Bravo
,
BravoCon
,
Disney
,
Disney Plus
,
HBO Max
,
Hulu
,
Kelly Campbell
,
Lionsgate
,
Million Dollar Listing
,
Movie
,
NBCUniversal
,
Netflix
,
Nicolas Cage
,
Original Series
,
Peacock
,
Roku Channel
,
Starz
,
Streaming
,
Subscription
,
The Real Housewives
,
Top Chef
,
TV Show
,
Universal Pictures
,
Vanderpump Rules