Patreon, the membership platform for independent creators, just revealed that it is integrating with Reddit, with the aim of bringing its artists closer to its fan base. Patreon boasts 100,000 creators and two million patrons (i.e., subscribers), many of whom already have a presence on Reddit. On Reddit, many fans have created subreddits to discuss the work of Patreon creators, such as podcast Chapo Trap House. This new relationship adds to other ways Patreon has helped creators earn revenue from their fans.
Wired reports that Patreon also can give patrons "a peek into their lives behind-the-scenes with Patreon Lens, a Snapchat dupe specifically for creators," and artists can also "host live Q&As with fans on Discord, the voice-and-text chat app." With the new Reddit relationship, the fan subreddits are now official, "adding a special flair to denote paying patrons and adding a widget to invite fans to give money."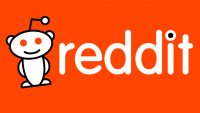 "It seemed like a very natural partnership," said Reddit director of business development and media partnerships Alex Riccomini. "We are the community specialists. They are the creator specialists." Patreon's aim is to "convert more Redditors into patrons" as well as boost the communities surrounding these artists. With another way to build community and revenue, artists are more likely to remain in the Patreon ecosystem and "resist joining the larger platforms, like Facebook and YouTube."
Artists who already have communities on Reddit "can indicate that they have a Patreon, then add a widget in the sidebar of their community." "That allows them to capture users who may not know they have a Patreon account, so they can start donating," said Reddit product manager Lei Gong, who is in charge of the Patreon integration. Likewise, Redditors who contribute to an artist's Patreon will see "flair — a short bit of text that says 'patron' — show up next to their username."
Reddit has already started beta testing with "a handful of creators, starting with Amanda Palmer, punk artist and lead singer of the Dresden Dolls." Testing will roll out shortly to other creators with subreddits such as Zach Weinersmith, of the popular web comic Saturday Morning Breakfast Cereal; Destin Wilson Sandlin, the YouTube star of Smarter Every Day; the YouTubers who make Cow Chop; and CGP Grey, podcaster of Hello Internet.
"It opens up the opportunity for these fans to actually provide feedback directly to that creator," said Riccomini.