At this week's Unite LA event, Unity Technologies debuted CineCast, an AI-powered camera system that is intended to change how people stream, watch and interact with games and eSports. CineCast, which will enter beta in 2019, lets them create and view different camera angles. Unity introduced this technology to offer a better viewing experience for watching games such as "Overwatch." Although the Overwatch League created similar tools, they don't reach everyone, and Unity hopes to attract more viewers to the games.
VentureBeat reports that, according to Unity creative director Adam Myhill, CineCast will "change the way that people watch games being played in eSports or livestream arenas."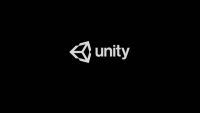 "The reason we built it is because in games and computer-generated animation, doing good camera work is really hard," he added. "In the real world … you can control the camera and the lens. But in animation, there is no relationship between the camera and the lens." With the CineCast camera system, the developer can create "movie-like cinematic sequences from variable game play, in real-time." "GFTO," a four-player game from 10 Chambers Collective, is the first to use CineCast.
Powered by Cinemachine, which is "Unity's camera system designed to blend any camera image to any other camera image seamlessly," CineCast is intended to act like "a synthetic movie director who can deliver the best shots to view."
"People want to watch directed experiences, and the problem is how do you make a movie when you don't know what is going to happen next in something like a game," said Myhill, who calls the system "procedural cinematography." He said that developers can use the tool to "make cool game trailers more easily," as well as "things like instant replays."
"You evaluate shots and make really intelligent decisions about what the best shot is," he said. "Our hope is it will change how we view 3D content. The viewer doesn't have to watch this passively." AI is used to apply "core cinematography rules" to help evaluate shots. CineCast has a "full auto" mode or the user can direct it to take shots of specific subjects. According to Myhill, the alternatives aren't practical because "the replay camera systems in the market now are hard to use and take years of support from a dev team to make them decent … [and] capturing good game footage for a trailer with a marketing camera is tedious and slows the entire process down."