According to a new report from the Video Advertising Bureau, the number of households in the United States that are now using only OTT streaming services to watch movies and TV shows has reached 14.1 million, a figure that has almost tripled over five years. However, that number makes up just 11 percent of all U.S. TV households. The report also found that over-the-top services are often used in tandem with pay TV subscriptions; 70 percent of those with OTT services also pay for cable, satellite or telcos.
TechCrunch points out that just "12 percent of households that receive broadcasts over-the-air" use a TV antenna and "74 percent — or 90.3 million — multichannel households … access television through a cable, satellite or telco subscription."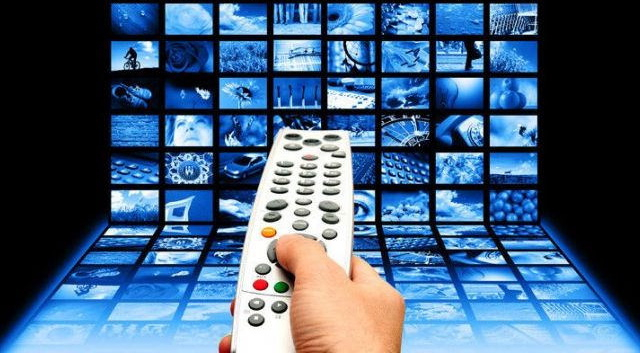 The report projects that by 2021, "over-the-top only households will grow 8.2 percent to 17.9 million homes, while multichannel households drop 2.4 percent." Also by 2021, 200 million U.S. consumers are projected to be accessing their OTT video services at least once per month.
These developments have implications for the TV advertising business. According to a related eMarketer study, notes TechCrunch, "analysts found that TV ad spending will continue to decline in 2018, following its initial drop in 2017. Specifically, TV ad spending will drop 0.5 percent in 2018 to $69.87 billion, resulting in TV's share of total U.S. media ad expenditures dropping from 33.9 percent in 2017 to 31.6 percent this year."
While TV ad spending is expected to continue its decline, digital ad spending is expected to rise, leaving room for OTT platforms to play a large role in ad revenue generation. As an example, Hulu's ad revenue is expected to grow over 13 percent to $1.12 billion over last year.
The full VAB report in PDF form is available online.
Topics:
Advertising
,
Amazon
,
Antenna
,
Cable
,
Cable TV
,
Commercials
,
Digital Ads
,
Digital Advertising
,
eMarketer
,
Hulu
,
Internet
,
Movies
,
Netflix
,
OTT
,
Over-the-Top
,
Pay TV
,
Roku
,
Satellite TV
,
Streaming
,
Subscription
,
Telcos
,
Television
,
TV Shows
,
VAB
,
Video
,
Video Advertising Bureau