According to a new study from NPD Group based on a survey conducted in February, 82 percent of consumers who currently have an UltraViolet account plan to continue using the digital locker service in the future. The NPD study also found that UltraViolet users were about 11 times more likely to make an electronic sell-through movie purchase than other consumers in the last year. UltraViolet launched in 2011, and there are now more than 16 million accounts.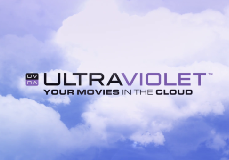 Satisfaction with UV among users is near 90 percent. The NPD report should be good news for Hollywood studios looking to increase digital sales of home video titles over VOD rentals, as consumers continue to lose interest in investing in their DVD or Blu-ray libraries.
"According to the Digital Entertainment Group, consumers spent nearly $1.2 billion buying movies and TV shows digitally in 2013, up from $808 million in 2012," reports Variety. "The key driver behind the jump: the growing tendency of studios to release big titles digitally two or three weeks ahead of their release on disc, a practice pioneered by Sony Pictures in 2011 and now embraced by all the majors."
Individuals with UV accounts tend to spend about three times more on home entertainment content than the average buyer, according to the report.
"UV users tend to watch films from their libraries on a TV, rather than a mobile device. Around 61 percent said they accessed their UV library on a TV, up from 43 percent in August, NPD said, with Internet-connected TVs and Blu-ray players used the most. Around 72 percent of UV users watch on computers, with 60 percent on tablets," adds Variety.
Topics:
Account
,
BD
,
Blu-ray
,
Cloud
,
Connect
,
Connected
,
DEG
,
Device
,
DVD
,
Electronic
,
Entertainment
,
Episode
,
EST
,
Film
,
Group
,
Hollywood
,
Home
,
Internet
,
Locker
,
Majors
,
Mobile
,
Movie
,
Network
,
NPD
,
PC
,
Picture
,
Player
,
Program
,
Purchase
,
Rental
,
Report
,
Research
,
Sales
,
Satisfaction
,
Satisfied
,
Sell-Through
,
Series
,
Show
,
Sony
,
Stream
,
Streaming
,
Studio
,
Study
,
Survey
,
Tablet
,
Television
,
TV
,
UltraViolet
,
UV
,
Variety
,
Video
,
VOD