Japanese gaming company Nintendo is poised to launch a new program for YouTube creators that will allow use of the company's copyrighted material in online videos, and in certain situations, provide creators with a share of the advertising revenue. Nintendo has already been allowing its copyrighted material to appear in videos under "appropriate circumstances," but the new affiliate program will share ad revenue with YouTube producers who "use the material more proactively."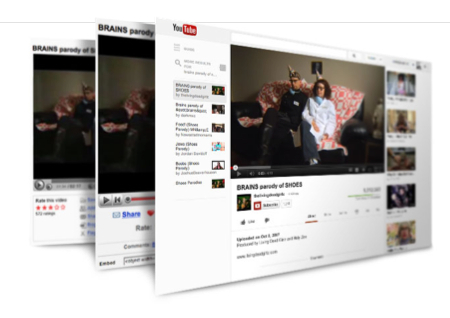 Historically, all ad revenue has been shared between YouTube and Nintendo, but the new program is looking to encourage more integration of Nintendo's content. The company is expected to announce details of its affiliate program in the near future.
"The new program from Nintendo reflects changing attitudes among some copyright holders toward YouTube," Variety reports. "Rather than treating it as a rogue site that steals their content — the allegation central to Viacom's billion-dollar lawsuit against Google and YouTube that the parties resolved this spring — media companies are beginning to look to the video service as a way to generate incremental income from their intellectual property."
About 5,000 content partners — including television broadcasters, movie studios and record labels — use YouTube's Content ID copyright-flagging system, that identifies material uploaded to YouTube without permission.
"Late last year, YouTube sent out a flurry of copyright-infringement notifications for videos on multichannel networks — primarily targeting channels with videogame content," explains Variety. "Under YouTube's revised policies, MCNs are responsible for copyright violations on channels that they directly manage while their 'affiliates' creators now are subject to screening by Content ID."
Topics:
Ad
,
Advertising
,
Affiliate
,
Broadcaster
,
Content
,
Copyright
,
Creator
,
Film
,
Game
,
Gamer
,
Gaming
,
Google
,
Hollywood
,
ID
,
Income
,
Infringe
,
Infringement
,
Internet
,
IP
,
Japan
,
Label
,
MCN
,
Movie
,
Multichannel
,
Music
,
Network
,
Nintendo
,
Notification
,
Online
,
Permission
,
Policy
,
Program
,
Property
,
Record
,
Revenue
,
Stream
,
Streaming
,
Studio
,
Television
,
TV
,
Variety
,
Viacom
,
Video
,
Violation
,
YouTube