According to market research company Newzoo, the United States is on the cusp of becoming the world's top gaming market at $36.9 billion, the first time since 2015, and supplanting China. Newzoo said its forecast isn't due to the 2018 freeze on gaming licenses in China, but rather is a reflection of "new console users and in general massive growth in console spending" on both Sony PlayStation and Microsoft Xbox. Newzoo senior market analyst Tom Wijman points out that about 50 percent of U.S. game revenues come from consoles.
VentureBeat reports Newzoo also found that, "2019 will see the global game market hit revenues of $152.1 billion, which is an increase of 9.6 percent from 2018," 45 percent of which will come from mobile "the largest segment in the gaming market." Despite China's displacement from the No. 1 spot, "Asia-Pacific will remain the top region at $72.2 billion," up 7.6 percent from 2018 and responsible for 47 percent of global revenue.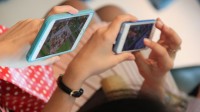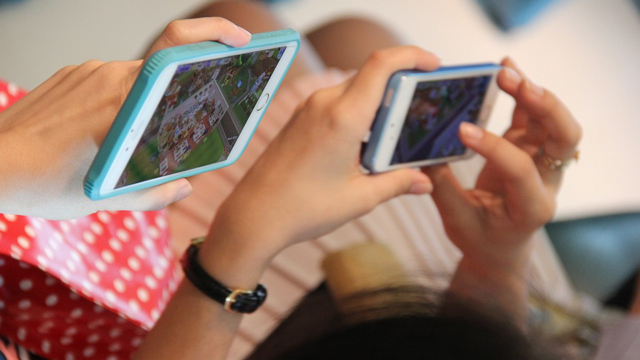 Stating that the game market is "showing growth in every segment," Newzoo also forecasts a 13.4 percent jump for consoles this year, part of it due to the launches of Microsoft's Project Scarlett (codename for the new Xbox) and the anticipated release of a new PlayStation console. Nintendo may "also put out new versions of the Switch, its successful hybrid console."
Growth in the games market is also predicted on the basis of newly released games and "added revenue from new console users due to the battle royale hype," said Wijman, who adds that new sectors like cloud gaming played a bigger role in U.S. ascendency than PC games. "Growth in PC spending is largely flat compared to other segments," he said.
But the 2018 freeze in games licenses also "hurt the Chinese market, providing a chance for the U.S. to pull ahead of it." Tencent is in a position to expand beyond China this year — when and if opportunities pop up.
Newzoo dubs Latin America the fastest growing market in the world, at 11.1 percent year-over-year to $5.6 billion. Most of the growth comes from mobile gaming, where better infrastructure plays a role in the bump.
Mobile will continue to grow and is "forecast to bring in $68.5 billion in 2019," which is "an incredible 45 percent of the global market." Eighty percent of that figure comes from smartphone games. Regulation of loot boxes, however, is a done deal in the Netherlands and is being considered by the U.S. Congress.
PC gaming will grow 4 percent to $35.7 billion, but browser games have dipped 15.1 percent from 2018 to $3.5 billion. The younger demographic isn't exposed to PC games, where "live services have also been the norm for the most popular PC games for many years now."
Newzoo is also bullish on cloud gaming, since Microsoft Azure, Amazon Cloud Services and Google Cloud replaced yesteryear's insufficient technology. "Cost and accessibility of broadband — that's the biggest hurdle for the likes of Google Stadia and Project xCloud," says VB, which notes that 5G rollout will help although data caps and high prices could become a major issue.