For 10+ years, video game developers have given up 30 percent of their revenue from digital stores run by Apple, Google, Microsoft, Sony and Valve, which also take a percentage of in-game purchases via a revenue-sharing model that has become the industry standard. Now, Epic Games founder/chief executive Tim Sweeney, whose company put out the immensely popular "Fortnite," opened a digital store that collects only 12 percent of sales. Sensor Tower reports that an average of $114.5 million was spent between the combined top game publishers in Android and Apple stores last quarter.
The Wall Street Journal reports that Sweeney says the 12 percent still gives them a "decent profit margin." He calls the traditional split with digital stores an "enormous economic distortion." "They're marking up costs by four or five times and making more profit than most developers themselves make," he said.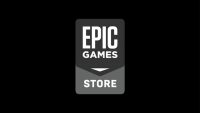 Epic's store is now home to 100 PC games, and Sweeney said that Android-based mobile games will soon be stocked. Games for Apple will not be part of the Epic store, "due to Apple's tighter restrictions for third-party applications."
Upon opening its digital store, Epic inked deals to sell some games such as Take-Two Interactive Software's "Borderlands 3" as exclusives and was promptly slammed with "a barrage of criticism" on Reddit. Needham & Co. analyst Laura Martin noted that Epic's move "irritated the horde." "This is a unique rule of fandom in the video game space," she said. "Even in sports, fans don't get together like this and put their checkbooks behind their loud opinions."
Sweeney responded that he understood that, "a lot of people like to buy all their games in one store," but noted that his company's store "can benefit consumers, because its revenue-sharing policy leaves more money in developers' pockets, which he thinks will lead to the creation of more games, higher-quality games or lower prices."
"In the era of Kickstarter and Patreon, everyone is as much a patron as a consumer, and we think this matters," he added. Steam meanwhile "announced it was lowering its 30 percent revenue take for developers whose games meet a certain sales threshold," but the other big digital stores haven't made any changes.
"Valve is clearly attempting to keep blockbuster publishers and developers from jumping to their own platforms," suggests VentureBeat. "But now the Steam changes also look like a preemptive effort to stay competitive with Epic. But its new tiered revenue-sharing model does leave out indie developers."
In mobile gaming, VentureBeat reports Sensor Tower said that, among the top 100 app publishers, "those on the iOS side made 64 percent more compared to Android during the first quarter of 2019," but the difference narrows when it comes to games, with "iOS outperforming Android by 48 percent."
For more information on Epic's new revenue split, visit the Epic Games Store about page.
Topics:
Android
,
Apple
,
Borderlands 3
,
Developers
,
Epic Games
,
Epic Games Store
,
Fortnite
,
Gaming
,
Google
,
iOS
,
Kickstarter
,
Laura Martin
,
Microsoft
,
Mobile Games
,
Needham & Co.
,
Patreon
,
PC Games
,
Publishers
,
Reddit
,
Sensor Tower
,
Sony
,
Steam
,
Take-Two Interactive Software
,
Tim Sweeney
,
Valve
,
Video Games